Of all the things that my editor is known for, sense of humor is not certainly one of them. So when he called me up and asked me, whether I would like to go to New York, I was a bit taken aback. He was sombre and so was his tenor, giving me little reason to suspect his intentions. "It is for a Juniper event, 3 days to Big Apple," he added. With nervous excitement, I acquiesced and from that day onwards (till I came back), all I could think of is New York.
It was a roller coaster ride, many ups followed by the downs. As I had decided to stay back for a few more days, 4 more to be precise, there was a lot that needed to be done, right from finding a roof to arranging the moolah.
To cut the long story short, this piece isn't about my trials and travails in the US, but rather the impressions that have formed on my mind and what I bring back from the continent.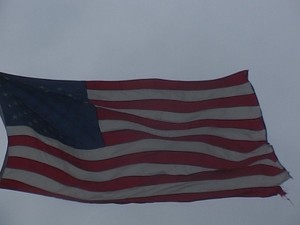 As my plane landed on a chilly January dawn at Newark International Airport, the first thing that came to my mind was the sheer scale of the complex. I could see from the air itself, that the place was mammoth. And once I disembarked, my doubts turned into reality; there were some hundred odd terminals and more. Newark Airport is some 20 odd miles from New York, in the neighboring state of New Jersey. It took some thirty minutes drive to reach my hotel on 50th street, the New York Palace Hotel. Right next door to the hotel was the St. Patrick Cathedral that seemed to be inspired from maestro Antoni Gaudi's famous Sagrada Familia Church in Barcelona. And so was the famous Rockerfeller Center, some meters away.
Mapping Manhattan
In many ways, walking in between those sky-reaching towers gives you a sense of deja vu . Have we not seen this somewhere is a constant hum that keeps reverberating through the conscious mind and there are valid reasons for it. New York City (I will henceforth use the rather stylish acronym NYC) has been captured on celluloid innumerable times. So when Spiderman is shown slinging his way through the rather narrow streets of Downtown, or how Robert Neville (Will Smith) in I am Legend , finds out in the empty streets of Manhattan that he isn't actually the last man standing, or even John McClane (Bruce Willis) and a store owner play a bomber's deadly game as they race around Broadway while trying to stop him. Closer to home, a certain Mr. Karan Johar, has canned NYC almost exclusively in the very few films that he has made (thank heavens). Continue reading …