Media professional with extensive experience in the B2B Domain. Engaged in setting up an incisive and detailed digital properties covering the domain of Sustainability, CSR, and Environment.
Blogger & Editor at Sustainability Zero, a sustainability portal & consultancy that helps companies redraw their sustainability engagement strategy through use of new and innovative tools like social media, blogs, workshops, etc.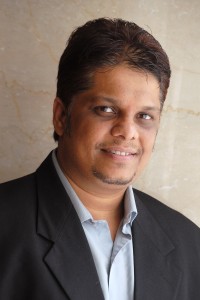 Founder-Editor at GreenIT India, a resource-centric platform that disseminates information and knowledge on Green IT/Technology in Indian enterprises. Work in close collaboration with many CIOs in pursuance of engaging IT managers and other stakeholders in enabling uptake of green within their respective functions.
Prior, as an Editor at Saaga Interactive, conceptualised and launched Sustainuance, India's first corporate sustainability magazine. The monthly print-magazine was a flag-bearer of the green and sustainability movement within India Inc.
With a career spanning over 12+ years in media, have been associated editorially with specialty magazines like Dataquest & IT Next and broadsheets like Free Press Journal & Financial Express in the past.
Speaker/moderator of numerous conferences on IT & sustainability. Also deliver guest lectures on the issue of sustainability at professional institutes and colleges.
Besides my work that is green, sustainable, CSR-ish, am a student of history with a degree in Numismatics & Archaeology. Much interested in comics (Indrajaal and Amar Chitra Katha), coins and creative confabulation.
Know more about me, check the LinkedIn profile — in.linkedin.com/in/shashwatdc
Know what I think, check the Facebook profile — facebook.com/shashwatdc
Follow me on Twitter for green and sustainable news — twitter.com/shashwatdc
Can be reached on me[at]shashwatdc.com