Recently, the Maharashtra government put forth a set of draft rules for regulating the taxi industry. These rules have been in the works for some time as various taxi-operators (especially in the city of Mumbai) have been demanding "uniform code" for the industry. The chorus for such rules has come from the lower-end (kaali-peeli taxi-wallas and the autorickshaws) and the upper end (radio-taxi operators like Meru and TabCab) as well. And yet, the funniest part is that there is already a stringent set of laws that regulate the functioning of these operators. So why the hell are they asking for more?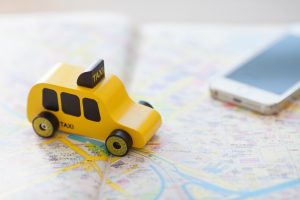 Actually, they are not. These taxi stakeholders are demanding something more mundane, something basic. Something that spells as parity in business. The crux for any business to function normally is that all the players in the sector will be treated same. Simple to say that rules and regulations should be the same for all the players. So, what is good for the goose, should be good for the gander. Right? Apparently not, when the gander is a multi-billion ride share MNC that goes by the name of Uber.
In fact, Uber has raised a stink regarding the Maharashtra government's draft, opposing it with all the muscle that it can muster. The US-based cab aggregator has decried the rules, calling them restrictive and archaic. It even launched a high-octane public petition, seeking the lay citizen to sign-up and fight against the restrictive norms. The petition paints a rather gloomy picture, namely, if the rules are implemented, it "will mean an end to the Uber I know and love today".  Rather than talking just logic, or talking about the facts that are hurting competition, the petition tries to tug the emotional chords, love, shove and the works.
Now that seems to be taking things a tad bit-bit too far, like a Karan Johar movie with Anurag Kashyap dialogues. You see, taxi-riders in Mumbai don't really love Uber or Ola, but yes they do seem to hate the kaali-peelis and autorickshaw-wallas. After decades and decades of suffering the indifferent and condescending attitude of these monopolistic ruffians, they have finally found deliverance at the hand of these cab aggregators. This welcome shift started with start of Meru in the city, and blossomed with Ola and Uber. To put it rather bluntly, the taxi-riders in the city like the convenience of a no-nonsense service that is way cheaper than the kaali-peelis. I mean Rs. 6 per km is even cheaper than taking your own car out. That is secret behind that "love" that Uber claims it receives. Yet, this incentivised love is usually not monogamous, the denizens will shift to anyone that offers a bigger bonanza. I mean, if there was a cab operator that offered Rs. 3 per km ride, of course, more would 'love' it than any Uber or Ola. There's no emotion in economics? Continue reading …