"Kya zaroorat hain itna zagmag se event karneka? Make In India simple se bhi to ho sakta hain" (What's the need for all this extravagance, the Make In India event could have been arranged in simple manner), the elderly sort of man sitting right next to me in the autorickshaw blurted out. It had been a tenuous Monday morning since the auto-wallahs in Mumbai had gone on a flash strike; making the task of finding an auto no less than one of one of Hercules labor. After much consternation and time, had landed myself in a share-auto to BKC, along with two other gentleman who had squeezed in. The fact that all of us were agitated and angry was not surprising, after all when something as mundane as
finding an auto becomes an ordeal, something as extraordinary as a Make In India Week (MIIW) seems completely unnecessary. Thus on spotting a green colour media pass for MIIW dangling from my neck, the gentleman in the hard-won share-auto could not help comment. "Auto strike to rokh naheen paya, phir itna bada nautanki kyun?" (The administration could not stall the auto strike, so what is the real need for such an event).
As I alighted the auto and walked past the huge crimson red pavilion with the words "Make In India Centre" emblazoned in huge golden letters, with flags of very many nations fluttering in the foreground, I was thought over the words of the man and was reminded of an anecdotal parable we often share about the way Indians function. It's the one that has an open dish and Indian cockroaches within it. None escapes, because no sooner one tries to climb out, the rest gang up and pull him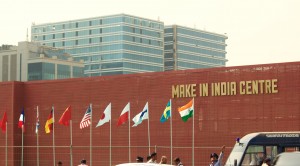 down. Somehow, that anecdote seemed apt to me. It seems that we Indians seem to have a problem with success, especially when it is of our very own. We find it hard to digest, to come to terms with it. So we lash out at it, debunk it, call it useless, futile, nautanki, etc.. That is a typical way in which many react in India. But this trend has exacerbated with the coming the PM Narendra Modi. Everything now is perceived from a political prism, thus, if you don't agree with him, everything he does has to be negative. So what if it is Skill India or Make In India?
The best instance of this bias could be seen in the way the media in general covered the event. The fourth estate largely avoided talking about the event, or when they did it were the negative aspects were highlighted. So the fire at one of the Make In India event became a talking point. There were talks about mismanagement, the lack of coordination by the organisers, the absence of non-NDA states, and then was all the talk about the quantum of MOUs signed and how much would be realised. These were the things that were talked about, not the fact how many attended or what was on display.
Looking beyond the extravagance
Strangely, jamboree was the appellation that the MIIW has been dubbed by the media at large. The event that was spread over a week, and inaugurated by Prime Minister Narendra Modi himself, has either been ignored or spoken in a b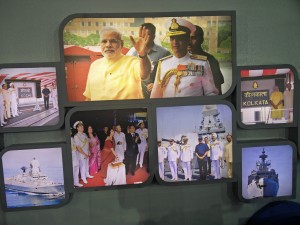 lithe manner. The term jamboree (essentially means a large congregation or party; extravagant and lavish. Usually, a boisterous affair.) is symbolic of that mindset, a perspective that has been tinged with ignorance
or naivety. Anyone who visited the event would vehemently argue over the term of reference. The scope and spread of MIIW cannot be expressed as jamboree; it is much beyond those trivial description that hinge largely on size and scale.
But before we come to the very core of what MIIW was, let's do touch upon its most talked aspect; the size. Indeed, it was one of the most impressive event in terms of scale. Spread over 2,30,000 sq. mt of prime land in Bandra Kurla Complex, there were 27 air-conditioned pavilions that were erected in crimson red.