Plastic waste is bad. It is terrible. Period. By now, almost everyone knows how damaging plastic-laden waste is to the environment. And Palava has a singularly bad Plastic Problem.

The biggest villain in the plastic gang is — Single-Use Plastic or known popularly as SUP. Plastic bags that we use for groceries or shopping, garbage bags, straws, plastic cutlery like spoon and forks, are the worst for our environment. The everyday plastic bags we use will take some 500-1,000 years to decompose, while plastic bottles can take 450 years or more. During its life cycle, plastic waste clogs up drains, swells up in landfills, floats into the oceans and so on. Plastic is not only dangerous to animals and marine creatures but it also for us, as plastic is entering our food-cycle.

And while we are made to believe that Plastic Waste is recyclable/recycled, nothing could be further from the truth. Only a marginal percentage, and that too, the high-grade plastic is reprocessed. The SUP invariably lands up in landfills or oceans. Where it is going to stay for hundreds of years and create problems for us. The only option is to reduce our usage progressively until it is zero.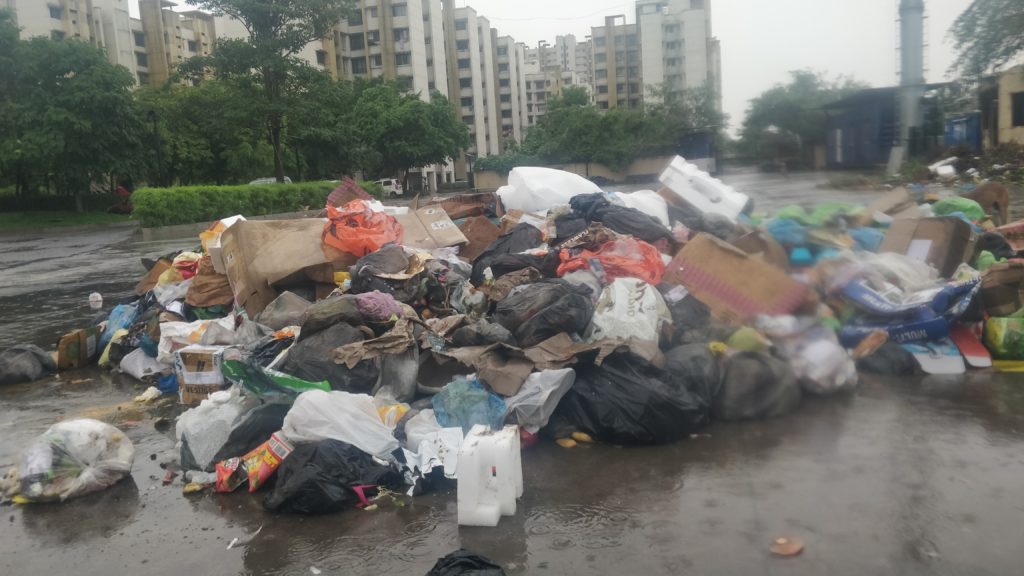 Even the government, both at centre and state has repeatedly emphasised on the need to desist from using it. In fact, last year, the government of Maharashtra had even gone to the extent of banning SUP, but then it was not successfully implemented. The onus is now on the citizens to take matters in their hands.

PALAVA's PLASTIC PROBLEM 

Lodha Palava is a smart-city that lies in close proximity of Mumbai. With modern amenities, this is a vibrant cosmopolitan community in Dombivli East, Thane. Spread over many acres this colony boasts of some of the most enviable amenities, multiple gardens, schools, swimming pools, cricket ground, mall, golf course, etc.

Thousands of families live in this complex, which is professionally managed by a management company established by the builders. The complex falls under the ambit of Kalyan-Dombivli Municipal Corporation.

While the basic infrastructure is impressive, namely, roads, water and electricity. Oddly, there has been no system for correct waste management.

Every day, all these thousands of families discard their waste. Which is collected by sub-contractors and them dumped at Kalyan landfill. Some societies within the complex have encouraged segregation of waste at source, but that is ineffective as the waste is mixed together and dumped.

To understand the process, I decided to catalogue the waste collection in two clusters of Palava, namely Casa Bella and Casa Bella Gold. The total number of flats in Casa Bella (CB) is 2600 and in Casa Bella Gold (CBG) it is 4600. Around 20 boxes of waste are collected at CB and 40 at CBG.

Post noon, all the waste collected is loaded on a truck and carted away to Kalyan Landfill, These two clusters together generate sufficient waste to fill up a single truck, of 5-6 tons. Thus, every single day, there's one truck from CB and CBG. Don't forget, these are just two clusters there are quite a few more in Palava.

A cursory examination of the waste throws up the dour picture. A major portion of this waste is plastic, mainly plastic bags of different sizes and thickness. Also, part of this waste are cardboard cartons from Amazon, Flipkart and other online marts, hundreds of them each day.

The workers who load the waste do try and segregate it, but it is highly inefficient, as the volume of waste is very large and they have just a couple of minutes to pick, sort and load it on the dump-truck. There is a waste-buyer at Nilje station that buys the plastic at a small cost.

Urgent Measures

The waste that is being generated at Palava is phenomenal and all this is landing up in the landfill, polluting soil, river and the ocean. In this light, my urgent appeal to all residents of Palava is:

Avoid using plastic
Stop using Single User Plastic like thin bags, grocery, etc. 
Ask societies to implement waste management practices like segregation of waste at source and separate collection
Separate measures to be taken for waste. Creation of a compost pit in clusters for dumping wet waste. Creation of system for recycling of dry waste
Municipal authorities should collect waste separately and deal with it separately
Considering the huge number of cardboard cartons in the waste, pressure must be applied on online marts like Amazon.in to formulate an effective way of disposal
Finally, awareness is the first step to action. Be aware of your waste footprint and try to reduce it.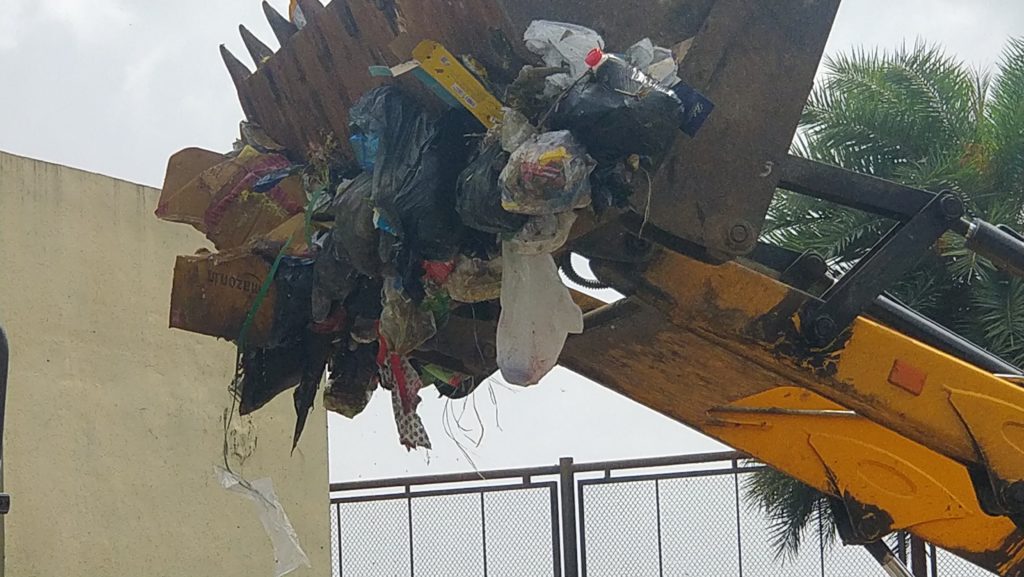 We need to come together and implement sustainable waste management practices. Palava city not only has some of the best infrastructures in this part of the country but also an educated and aware citizenry. It is time for bringing forth the power of the collective and create a model that can be followed by others. Use social media like Facebook and Twitter to raise awareness on the issue, for instance, every time that Amazon loads you with plastic, take a pic and tweet it to @JeffBezos and @amazonIN
Usage of plastic needs to be discouraged, at every avenue at every cost.
Let's make Palava #PlasticFree. Join the movement.

For any comments or queries reach out to me@shashwatdc.com