Thankfully, the curtains come down on the IPL tamasha today in South Africa. Over the past month and more, we have been inundated with victories, defeats, controversies, etc., from the second season of IPL, the 2020 cricket tournament. Various teams named after different cities and regions of India dressed up in bright 'in your eyes colours have a go at each other for some 20 odd overs in company of cheer leaders who strut their stuff every time a boundary is scored or a wicket falls. 2020 cricket has apparently found its feet and is now has some critical mass, so as to be dubbed as a form of sport in its own right. And yet, somewhere I feel it nothing more than an abomination on the name of cricket.
In a country devoid of many heroes, cricket is not merely a sport but a religion of sorts. People have taken to worshipping the cricketers, who are nothing less the avatars of the divine lords. Ironically, the game is a colonial import, brought  and introduced by our English masters. But it was in 1983, when Kapil Dev and his team lifted the Prudential Cup over their heads; we fell in love with the game. For a young and vibrant nation breaking from its past, the game came as an ego-booster; India had arrived so as to say.
Over the years, the game took on different connotations as we progressed, from being a steroid shot to a revenge mechanism (Indo-Pak matches), cricket continued to enthuse and excite us. We were fortunate as well, having a recurring crop of world class players, from Vijay Merchant to Sunil Gavaskar to Kapil Dev to Sachin Tendulkar to the current bunch of youngsters led by Mahendra Singh Dhoni. Though, we haven't won another World Cup in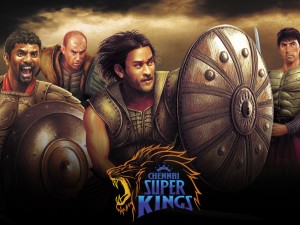 one-day cricket, we continue to be a force to reckon with both on and off the field (financial clout).
Yet, even as the game has transformed over the past decades; there has been a steady descent. Thanks to the millions and billions of monies, cricket has ceased to be a 'gentleman sport' but merely a money spinner. And 2020 is the worst manifestation of the greed that now enshrouds and has its grip on the game. To be honest, cricket has died an ignomious death in the last few years, and strangely we the worshippers didn't even realise it. Continue reading …