Thankfully, the curtains come down on the IPL tamasha today in South Africa. Over the past month and more, we have been inundated with victories, defeats, controversies, etc., from the second season of IPL, the 2020 cricket tournament. Various teams named after different cities and regions of India dressed up in bright 'in your eyes colours have a go at each other for some 20 odd overs in company of cheer leaders who strut their stuff every time a boundary is scored or a wicket falls. 2020 cricket has apparently found its feet and is now has some critical mass, so as to be dubbed as a form of sport in its own right. And yet, somewhere I feel it nothing more than an abomination on the name of cricket.
In a country devoid of many heroes, cricket is not merely a sport but a religion of sorts. People have taken to worshipping the cricketers, who are nothing less the avatars of the divine lords. Ironically, the game is a colonial import, brought  and introduced by our English masters. But it was in 1983, when Kapil Dev and his team lifted the Prudential Cup over their heads; we fell in love with the game. For a young and vibrant nation breaking from its past, the game came as an ego-booster; India had arrived so as to say.
Over the years, the game took on different connotations as we progressed, from being a steroid shot to a revenge mechanism (Indo-Pak matches), cricket continued to enthuse and excite us. We were fortunate as well, having a recurring crop of world class players, from Vijay Merchant to Sunil Gavaskar to Kapil Dev to Sachin Tendulkar to the current bunch of youngsters led by Mahendra Singh Dhoni. Though, we haven't won another World Cup in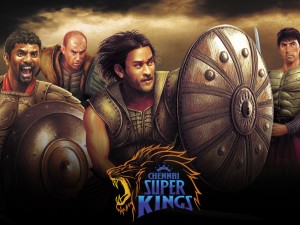 one-day cricket, we continue to be a force to reckon with both on and off the field (financial clout).
Yet, even as the game has transformed over the past decades; there has been a steady descent. Thanks to the millions and billions of monies, cricket has ceased to be a 'gentleman sport' but merely a money spinner. And 2020 is the worst manifestation of the greed that now enshrouds and has its grip on the game. To be honest, cricket has died an ignomious death in the last few years, and strangely we the worshippers didn't even realise it.
Change is the only thing constant in this life, some would argue, and 2020 is an innovation that we should all welcome. Apparently the concept came around, since people did not have much time on their hands to waste on a one-day or 5 day matches, while these games got over in a jiffy. Also, it was peppered with loads of other stuff, excitement, rivalry, ribaldry, etc. Through all these embellishments 2020 has become something of that WWF charade comes on TV, probably the only thing remaining is the dressing-room script. 2020 is to cricket, what one-night stand is to romance.
Belabour me as an old foggy, but I still love the sport of cricket in its original form. Nothing of this wham-bam thank you mam stuff for me. Subtleness and craftiness of the batsmen is now replaced by mere strength, if you can hit with power well you a star. One of my most favourite players was Aravinda Dsilva, I so much used to love his late-cuts, or how Mohammed Azharuddin used to flick the ball from off-side to on-side with his wrists. It was pure artistry.
It is not as if, there weren't these power hitters earlier. I still recall the times when Viv Richards used to walk down in the middle and you would hold your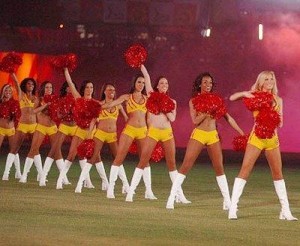 breath, he would hit the ball into the stands with abject insolence. Then there were those fast pacer duo of Wasim and Waqar, how many times they wrecked our chances and yet we admired them so much. And then, we had Sachin. I remember the times when people used to switch channels when Sachin was out, simply because there was so little chance of Indian winning from thereon. I quite remember the time when the Pakistan team was touring India (the same time Kumble had taken 10 wickets) and the match was in Chennai, Sachin had scored some 140 and was out and India lost by some 10-20 runs. I was out smoking in sadness in Delhi, when some guys came around abusing Sachin for gifting away his wicket, and I was terribly miffed, we almost got into a scuffle. Thank fully, bystanders intervened and nothing happen.
One of the most memorable innings of Sachin was the one in Sharjah against Australia; we had to qualify for the finals and after doing that, Sachin went hammer and tongs against the bowlers. There was a sandstorm brewing there and you had Geoffrey Boycott going gaga, "He is doing the unthinkable, he is going for a win." And finally, there was the Venkatesh Prasad moment, when he bowled out Amir Sohail in the World Cup match in Bangalore, just after Sohail had scoffed at Prasad after hitting him for a boundary.
There used to be times in the past, when the used to come to photo-finish moment, and I used to step out of the home, apparently I thought myself to be unlucky and would see out the remaining balls from the window of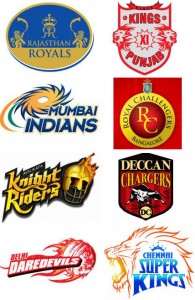 neighbours while chewing on my nails. In 1999, during the World Cup matches, I was working as a sales executive with Standard Chartered credit cards, and I well recall that in the evenings the offices would empty out, especially so if India was playing. In case, you could not reach home in time, no one minded standing outside electronic goods store watching at the match from the display window.
In this context and comparison, 2020 is merely a trite, a frivolous diversion. I have assiduously tried to keep away from seeing such matches, though I haven't been able to blank the game out simply because there is so much of it all around. I don't even have much hope that Indians will wake up from the commercialised ennui they are in and see that it is merely a charade and not a sport. To each his own, goes the anecdote, so I try to keep to myself and wish upon the day, when the sport of cricket will comeback devoid of vested commercial encumberances, unshackled so as to say. Like we knew it in the days of yore. Sigh!!