To be honest, there can hardly be a bigger high on this planet than winning the Olympic Medal. Competing against the very best athletes in the world, it takes a hell lot more from an individual to make it to the podium. In that regards, the dramatic win of a 23-year-old Indian lady from Rohtak is nothing short of spectacular. It was a fabulous treat to have a charged-up Sakshi Malik taken on Kyrgyzstan's Aisuluu Tynybekova in a dramatic finish in the 58kg freestyle wrestling category, winning the bout and finally opening India's medal account.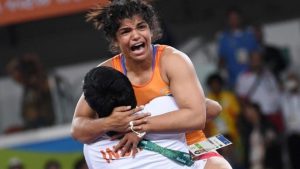 The excitement and buzz that the win generated is fairly understandable, the #SakshiMalik hastag was trending on Twitter, you had all sorts of celebs that were toasting the young lady, right from PM Modi to our Olympic Ambassador Salman Khan (ohh sorry, @BeingSalmanKhan hasn't found the time yet to congratulate Sakshi, possibly will, after his promotions of Freaky Ali are over). I even heard Sakshi's mother on radio exploding into how the "bharat ki beti" had brought honour for the nation and Sakshi's brother was like, this is the best "rakshabandhan gift", et al.
From here on, the tale as it will unfold is fairly straight. As soon as Sakshi lands in India, there will be a whole lot of jubilation and celebration, she will ride out from the airport to shower of rose-petals, will be hosted by the PM and CM, granted land parcels, would be featured in adverts, and there might even be a film made on her struggle. And then, we also have another medal winner in PV Sindhu, who by the virtue of getting a gold/silver would be as joyously feted, in almost a templatised approach.
The trouble is that in all this euphoria, what will be forgotten is that it took a good fortnight and more for India to win a medal in an event, where you have 207 countries participating with over 11000 athletes in 306 events and 28 sports. A nation that aspires to be a global power; will shortly be the most populous country on the face of the world, cannot even manage to reach the finals of most events, let alone win a medal. If one looks at the performance of the Indian athletes, it will be a very long-list "Did Not Qualify". The fact, that a Dipa Karmakar had to attempt a death-defying Produnova move to reach the 4th position, speaks volumes of how ill-equipped Indian athletes are. And yet, every 4 years, India continues to send a bigger and more bigger sports contingent to these Olympics. This year, in fact, India had the biggest contingent of all nations. And yet, where do we stand on the medals tally, at 71 right now, with even countries like Kenya, Jamaica, Indonesia and even Mongolia ranked much higher (let's not even take the name of our neighbour, whose name starts with a C).
The honest fact is that India has won only 25 medals in total since it first competed in the Olympics in 1920. Of 9 gold medals the country has, 8 were won by its field hockey team between 1928 and 1980. Air-rifle shooter Abhinav Bindra won India's only individual gold medal in 2008. And if PV Sindhu wins one today, we will have a good 2 individual gold medals. For a country of 1.2 Billion people, India has the lowest ratio of medals to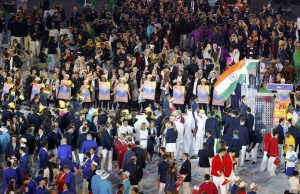 population among all competing nations.
So, why are we so so so pathetically sad in sports? The reason is fairly simple and straightforward; economics and politics. India spends a pitiful sum on sports annually, some $181 million a year on sports and youth affairs (when the GDP is worth some $2000+ Billion), that's like not spending a single Paisa (forget 1 Rs) on a base of 100 Rupees. There's no national programme, like say Swacch Bharat, etc, that aims to promote uptake of sports. Our public sports infrastructure is in doldrums.
Speaking from experience, as a father of a 7-year-old whose quite interested in the sports of swimming, I have realised that how so very few 'Olympic pools' do exist in a big city like Mumbai. And the few that do exist are so very overcrowded that you just cannot train. Not surprisingly, recently there was a story of how a 16-year-old state-level swimmer Rekha Kumari in Jharkhand is preparing for the 2020 Olympics by swimming at a local dam, since the local pool is out of bounds for them.
Even the few that manage to shine through despite the odds, find no help in terms of money to even pursue their excellence. Recently, I bumped into Amol Adhav, a Pune-based swimmer, who has accomplished the unique feat of swimming across channels in all the seven oceans of the world and the only Indian to swim across the 18.7-km Kolochi Channel between Molokai and Lanai in Hawaii. The man has a proven track-record of swimming in open oceans, and yet is unable to pursue his dreams due to lack of sponsorship and money. He is now working as a Sports Officer in Tata Motors, making a modest living in spite of all his achievements on a global level. Anywhere else, Amol would be a known name, with easy funding for his swims across the open seas. But sadly for him, most of his achievements have been paid from his own pocket, even with loans sourced from friends and family. This is how we treat our sportsmen. And case of Amol is a norm and not an exception.
And then when economics doesn't kill our sports, politics surely completes the deal. I scarcely need to go into the details of how our various sports federations and bodies function. The way these paunchy babus play games with the sportsperson, it is just to disgusting to even retell. Sports bodies are largely run as personal fiefdoms, teeming with corruption and nepotism. Favouritism, quotas, and all the other bullshit (like expectation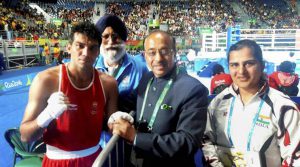 of sexual favours) is how the athletes are selected. The case of how Hockey was screwed in India is a classic example. We were the world champions, winning again and again, and yet thanks to all those 'regionalism', we are now in the dumps scraping the bottom.
The commonest defence; we are a developing nation, what can we really do? The real fact is that sports and sportsperson suffer in India because of apathy and amnesia. The whole population at large only cares or bothers about Indian athletes every 4 years, when the Olympics arrive. Once it's done, we lapse into a Rip Van Winkle, oblivious and ignorant. The only sport that seems to draw our mind is the one played on 22-yard pitch, with some over-celebrated folks.
There are no RTIs filled on sports, there are no activists that take out morchas demanding action, there are no petitions circulated to be signed on. There is just a big — long silence that is punctured on an interval of 4 long years.
The Indian athletes who manage to perform despite these odds are truly no less than miracles. To be able to break through the shackles of economics & politics and then to shine at a global stage is a very much Herculean feat. The Sakshis, the Sindhu, the Sanias, the Dipa, the Manish, and so on are no less than some super-heroes.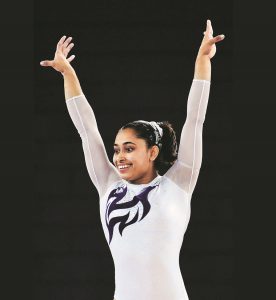 Hence, for once, I was wishing that we draw a big zero at the Olympics. It is only when it would have happened that we would do a fair assessment, have a reality check. There would be questions asked like why does India sends the largest contingent and yet wins the least? Why do so many bloody hanker-ons travel with the Indian contingent? Why are there so many politicians in all those sports bodies? Why the hell do we not have a national program? Why is our infrastructure so bloody shoddy?
For once, we really required this big shake-up, so that at least a few people of the very many that live on this land would start asking some tough questions. At least, we would embark on finding the real reasons, if not solving them outright.
But now that the zesty girl from Rohtak has won, it would mean, we would lapse into all that self-congratulatory trope. People, who would dare question the sole (or few) wins,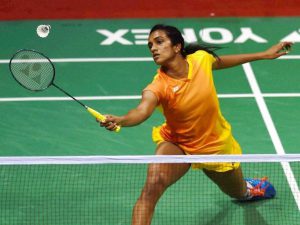 would be labelled as cynical or anti-patriotic. They would be trolled and abused. Meanwhile, all would be forgotten, till about 4 years later, when our team would embark for Tokyo in 2020.
It will be a century of India's participation in the Olympics in 2020, and the way things are going as of now, we would be in much the same spot yet again. It can be different, it should be different, but the change would not come from the paunchy babus or the egoistical ministers. It has to come from us. But then, most of us would be busy hastaging Sakshi and Sindhu on the Twitter, celebrating the occasion, forgetting the disaster.
Guess, the adage of how those who don't learn from history goes, we are condemned to repeat it; every darn 4 years. Sorry Sakshi, Sindhu, Dipa, Sania, we really do not deserve you. And no medal (or no medal) is going to change that.