Imagine, Shiva, the lord of destruction, being hailed as the greatest and the first environmentalist of the universe? Sounds like a plot from a latest Amish Tripathi type of fiction doesn't it? And then you have a theory that by blowing a conch shell, one can exercise rectal muscles, prostrate, urinary tract, lower abdomen, diaphragm, chest and neck muscles. No wonder all those warriors during the times of the Mahabharata, and thereon were in excellent shape, after all, they blew a lot of conch back then.
Had this sort of discussion (of Shiva the Environmentalist and Conch as rectal reliever) taken place at some mythology or some religious conference, or programme running on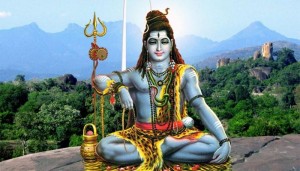 Astha TV, all would have been rather fine. But instead, these points were thrown up at the prestigious annual science congress event that took place in Mysore this year. The event is an annual jamboree that travels from one Indian city to another, apparently to promote scientific temperament within the country. Yet, the only thing that this event seems to doing is promote psuedo-relegiousness of the worst kind. Science, the empirical discipline, has taken a back seat to mythology and religion, which has no relation whatsoever with empiricism.
And it isn't just a one-year thing. Last year, was even more awesome, as there was a paper presented by one of the researcher, a certain Captain Anand Bodas, who spoke about the "science" of Vimanika Shastra, and how ancient India had flying aircrafts, long long before, Leonardo da Vinci had even imagined anything similar.  Or if that was not enough to amaze you, there was another paper based on the Sushruta Samhita, titled "advances in surgery in ancient India", which described surgical instruments and claimed plastic and reconstruction surgeries were performed more than 3500 years ago!
Sadly this is what our Indian Science Congress has become in the past few years, an event of pseudoism and stupidity. With everything in it, except possibly science. Little wonder
then, Indian-born Nobel laureate Venkatraman Ramakrishnan dubbed the event as  "circus where very little science was discussed", stating that he will never ever attend it.
In the light of such howlers, does it really do us justice to carry on this sham? Should not the Indian Science Congress be banned for good, disbanded till it finds its feet and soul back? Why waste so much money on a "science event", where there is so little science? Continue reading …