Holidays hold a special place in an Indian's life, especially the corporate worker. In addition to the CLs, PLs, and the MLs, Indians are also thankful to the many gods and great men who decided to take birth, marry or die on this land; resulting in a fairly decent number of extr'olidays. And then, when it is not the gods, the politicians are always pliant. So, we have a good set of forced holidays brought about by different outfits under the garb of Bharat Bandh et al.
But Wednesday, 30th March falls under a very special category. It is neither a festival, nor any great men (women too) were born, died or anything on this day and finally no political outfit has declared it as Bandh-day. Yet, across the length and breadth of this nation, work will come to a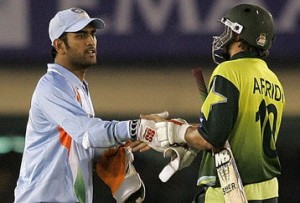 standstill this day, precisely from 2.30 pm onwards, as the Indian cricket team face off with its not-so friendly neighborhood rivals Pakistan. As the game gets going, millions of Indians will be glued to the television screen, cheering, screaming, ranting and raving, as every ball is pitched up on the 22-yard strip.
The match has put companies in India on a dicey wicket. Since, the fiscal-year closing is looming large, there is just too much of stuff that needs be done. On the other hand, it is only but natural that employees will be following the match ball per ball.
To resolve this dilemma, companies across the board have adopted different measures and means, while some have given a day off, the others are putting up screens and offering pizza to all the employees at the workplace itself. Companies like Reliance Infrastructure have given a day off, while others like Axis Bank, Bharti Axa General Insurance, Future Media, Cadbury India and Future Bazaar will work half day.
Not only that, MNC giant Hindustan Unilever will be putting up a giant screen for its workforce in Mumbai, whereas there will be live screening of matches at all Future group stores. Going a step further, companies like Wipro, Infosys, Intelenet Global will be throwing a sort of a party, live screening accompanied with food and freebies. Lot of smaller firms have also decided to make the day special for their employees, and many have declared it as a half-day.
In the end, if you are unlucky enough to work in a place with no holidays. Here is a sampling of some good excuses that can be used by you. Contributed by our leading technocrats, these excuses come with a small rider, use at your risk only. Read on:
1) The classic, stomach upset always works well on such occasion, namely because it can happen quite suddenly and you can't be expected to visit office. But then, I have my doubts if anyone is going to believe this tomorrow.
Satish Mahajan, AVP – Data Centre and IT Infrastructure, CIBIL
2) Need to work on my financial returns as have to file the same, before 31st. Companies are most likely to buy this, if they can be convinced that (a) you are that types that does things before time and (b) that the IT office will be working on the same day.
Sudish Balan, Business Director, Tonic Media
3) I have arranged my annual medical a check up so that I may go home by 2.00 pm after the check up.
Balasubramanian M, Deputy Gen Manager, Saipem India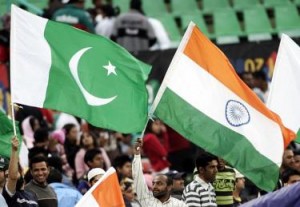 4) The grandmother is sick. Actually, this is the most used excuse but since everyone will be cautious not to use this one, you will be the only one to use it.
Ajay Sartape, CEO, Eseries India
5) I read on FB that Manmohan Singh extended the FY ending due to the match. Hence, I can take a leave right?
Dhananjay Rokde, Practice Head – Information Security (Products & Consulting Services) at ANB Consulting Company
6) In my enthusiasm to wake up early to work, I skipped dinner because of which my stomach was upset and I sprained my ankle running to the loo and fell and hit my head, while  my wife tripped on me and I have to take her to the doctor.
Ramesh Nair, Qulaity Control Analyst, BPCL
7) Have actually got the ticket to Mohali from my politician uncle, so will be seeing the match live. Don't forget to catch me on television.
Tanu Kaur, AM- HR at SPPN
8) Sorry boss, my house is robbed and need to go and file a police complain et al. Boo-hoo..
Sheela Gusain, Assistant Software Engineer, Impetus
9) It is my divorce hearing today, and need to sort things out at the court (needs to be said with much sadness)
Nelson Johny, CEO, Tech Mumbai
10) Boss! I quit the job to start my own business! Come next day and say sorry boss, I was wrong.
Rakesh Ojha, CTO, Digital Marketing Evangalist and Buying Facilitator (Sales 2.0/3.0), SocialMedia69.
Meanwhile there are the few lucky ones and here is what they say:
I would have loved to give an excuse, but our organization is as creative as we are and has planned to show the IND/PAK live match in Office with food arrangements and "Soft" Drinks. We plan to cheer Indian team by wearing the Official Blue clothing. Bleed Blue India.
Chandresh Dedhia, Sr.Manager – Information Technology at Fermenta Biotech
I am planning to set a Big LCD on wall for each floor to enjoy live match while working in office. Every employee will be very happy and nobody want to skip office till match finish. Our office productivity will also increase and we will enjoy a lot while watching match in group. Enjoy any prey for "India Wining"
Manish Godawat, Deputy Manager at Bridgestone India Private Limited
If I see the match, it may be not in favour of Indian Team. In order to cheer them and willingness for India's I will stay away from Screen and come to office if it is open & if close I will try to keep myself busy in other work
Rajesh Aggarwal, Manager-IT, Jindal Steel
In the end, all that matters is that the men in blue triumph over the rivals tomorrow. So, wherever you are, make sure you are praying hard for an India win, like another Billion Indians will be doing.