Abhijeet Bhattacharya was a decent enough singer, who was lucky to get a good break in Hindi film industry. He made pot-loads of money, so much that it went to his head. And he displayed his rude insensitivity, when he tweeted about the Salman Khan verdict by justifying the murder of the pavement sleepers and referring to them as a dog. This was money power in its most vulgar way in display.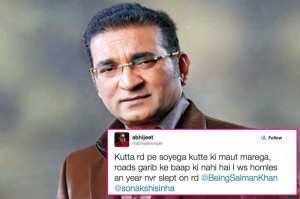 But have you ever wondered how come the likes of Abhijeet Bhattacharya manage to make so much money? How is singing so profitable as a profession? What is their secret of wealth? Well, thanks to my exposure to Bollywood, I am privy to quite much hands on knowledge and let me tell you how it all works.
Essentially,  these singers made their headway singing for Bollywood films, but this is not how they earn the monies. Typically, even the A+ list singer does not command a very high price while singing for a film. The very best that say a Sonu Nigam can get per song say for a AR Rahman movie is a lakh or two, which essentially is a pittance when you compare it to the few crores pocketed by Rahman or any other music director. Thus getting to sing for Rahman is great, but it does not make you rich for sure. Then what does?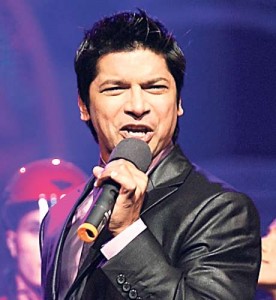 It is what comes next, is where the cream lies. After the singer has finished his song, the film gets released and hopefully with a good chance the song is a hit. This is when the singer starts milking the song. The most primary and basic way is shows, parties, concerts. Typically, even a little known face can easily demand a few lakhs for a few songs. There is so much demand in the market, for launches, parties or soirées. In fact, there are event organisers that have with them a menu list of such 'performers' and at what price they come. Couple of years back for a conference that was being planned, I had chanced upon one such list. Back then, I had the option of having Jagjit Singh belt a few ghazals for 25 Lakhs, Prince (a group of dancers from India Got Talent) for 10 Lakhs, Harsha Bhogle as emcee for 8 Lakhs, even Javed Akhtar ready for sher-o-shaiyri for 5 lakhs. And then there were these bunch of Indian Idols that were available for a Lakh or two. There are scores and scores of small events happening all the time, real estate launches, IT conferences et al, and more often than not the money on the table is in cash form, black and unaccounted for. Recall how Rahat Fateh Ali was caught at the Indian Airport with 50 Lakhs in cash? It was apparently earned at some event, where Rahat was singing. Good manna for the soul-stirring music isn't it? Continue reading …