In what could be termed as upping the ante in the war for smart phone dominance, Apple, the iPhone-maker decided to sue Motorola, the Droid-maker for patent infringements. According to reports filtering in, Apple has filed a suit based on six counts with the patents it holds on "smart phones and associated software, including operating systems, user interfaces, and other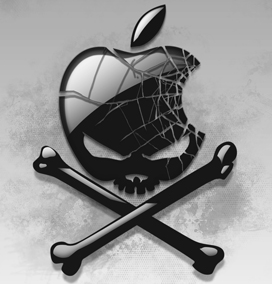 application software designed for use on, and loaded onto such devices." The move does not come as a surpise since, Motorola had filed a suit against Apple last month on 3 counts of patent infringement.
The main bone of contention is touch. Apple, not surprisingly, is fairly touchy about touch technology and now since most companies be it RIM or Blackberry or even Motorola, are coming out with phones that let users do similar and more stuff like that of iPhone, Apple is trying hard to protect it's turf.
Over the past few quarters, Apple has made it fairly clear that it will not shy from taking a legal recourse when it comes to technology, thus, when a few months back it had sued HTC, CEO Steve Jobs had stated, "We think competition is healthy, but competitors should create their own original technology, not steal ours." Continue reading …