Mining can be a quite a hazardous vocation. Deep inside the burrows of the earth, miners dig for minerals, coal and other stuff to satisfy the ever-increasing appetite of our society, risking their very life and limbs in the process. In the wibbly-wobbly shafts, that can collapse at a moment's notice shutting them forever from their loved ones, the miners look for reassurances in whatever manner they come, be it scientific or superstitious.  A little yellow canary in a cage is one of them,  renowned for its life-saving charms.
For ages, these little-cute-yellow-fluffy-birdies have been carried down the mine tunnel, often at the very front of the miner party as a good luck charm. These pale-coloured birds are very sensitive to dangerous gases like methane or carbon monoxide, and whenever they encounter it, they die rather swiftly and stoically. Their deaths are construed to be an alarm by the miners, to exit the tunnels immediately before the leaked deadly gases affect them.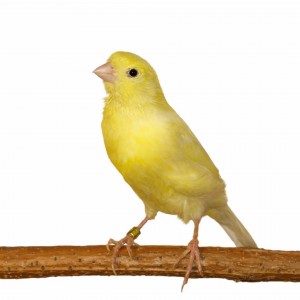 Do the miners love these canaries while they are alive, or possibly love them even more when they are dead, no one knows for sure. Yet, the death of these little canaries spells life for the many miners. Or one could say, that their deaths is a precursor of worsening times ahead, a warning of impending doom or destruction in case of status quo. It is a rather poetic or a prophetic end, depending on one's objectivity. But one thing is for sure; no canary has been celebrated or knighted once dead. When they die, these birds are unknown and unwept. Their death is not a sacrifice, but merely an early sign. That's how cruel life is.
Much like the canaries, though not an iota as cute, lives a species in our modern-day society. They are celebrated and feted, and fed and fattened. Yet, when they are sacrificed, not many tears are shed. This urban species is rather purple in its behaviour, and swiftly meets the end, when the economic conditions wary. They are most sensitive to forces of economics things like recession, depression or slowdown hit them hard. And their doom should be a warning for lot others, yet is often ignored.
Who are these little fluffies living out in our modern day cities, who aren't so little anyways? Well, these purple canaries are also known by other synonyms like the fourth-estaters, the journalists, the presswallahs,  the jhollawallahs or whatever you call them. They live boxed in little cages, twittering nicely on a sunny day, when all goes well. Yet, when things go south, so do these chaps. In most cases, they will be the first ones to be retrenched, sacked or just booted out. A little visit to the local press-club will enlighten anyone on this rather ironical tale of a breed that gets to break bread with the high and mighty, yet, when the bread is at a premium, they are broken up easily instead. Thus, whenever there's an economic descent or a slowdown, you will find more journos with their resumes on sites like Naukri.com and others. Continue reading …