To be honest, the term 'native advertising' is a tough one to define and explain. From the plethora of definitions that are available, the one most plausible is that it is any sort of content that has been paid for by a corporate entity or even an individual. But yet, native is very much unlike the advertorials that we used to have in the past, which used to specifically peddle a product or service, trying to mask it as an editorial. Remember those "Impact" Features in India Today magazines, the ones that we were attuned not to read or pay any whatsoever attention to?
Thus in a manner of speaking, native advertising are basically advertorials, but not as we know advertorials to be.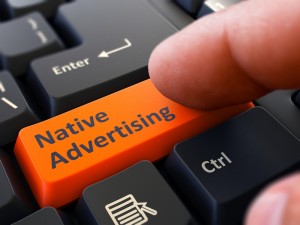 So what is this native advertising? Is it more of editorial or advertising? Are there not ethical issues associated with creating such platforms? Is it any more successful than traditional content marketing platforms?
There are many such queries that thrown up, whenever there is a discussion on native advertising. For someone who has been involved in the creation of some of the biggest native advertising platforms at India's biggest business portal, let me attempt to give an insight on what native advertising is, and essentially what it actually is not. Just a few disclaimer before I begin, since I have much of the last few years in the digital space, so when I say native advertising, I very much mean "digital" native advertising. Secondly, the instances that I use in this piece are my personal choices, not reflective in any manner of the brands they belong to, or the platform they were published on.
So, now that I have the necessary asterisk in place, let me begin with what Native Advertising is actually not?
More than advertising — Native platforms are not pitches for products or services like we see them traditionally
Not about lead generation — Native platforms are essentially not lead-gen or sales platforms that will give you a list of prospective buyers and potential clients
Not about customer servicing — Native platforms cannot be customer servicing or sales, or anything like that. Continue reading …