Have you noticed off late, how the sheer number of videos that we watch from the Internet has exploded. Thanks to the smart phones in our pocket, and the 3Gs and the 4Gs in the air, we now consume videos as copiously as we drink colas. And this transformation has been fairly recent, because till sometime back watching a video on YouTube was like booking a train ticket on the IRCTC portal; frustrating, exhausting and mind-numbing. Buffering was a term that we all came to hate and live with. It was like bad karma, and watching video was like a punishment, no less.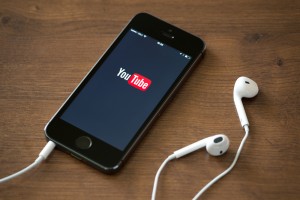 Funnily, the capability/capacity to watch videos has supposedly been around for quite some time. Does, the broadband tingle a bell? I remember back in the times when NDA was in government, with Atal Bihari Vajpayee as the Prime Minister, the then telecom minister Pramod Mahajan used to make promises of a 'videod' future, where we will be able to see a Dev Anand or a Sunil Dutt film at a just a click at almost every press conference. That was in around the year 2000. But then even as the bandwidth grew, from 128 Kbps to 512, from 1 Mbps to 2 and then to 5, the video revolution was largely limited because of the 'Pull' factor, namely, one had to visit a website or a portal to pull (or download) a video. So be it a YouTube or a Bit Torrent, we had to go to all these sites in search of something specific. We were searching for videos to watch, and since these portals were just hosting the videos they were not pushing the envelope in terms of technology.
And while we talk about technology, we just cannot ignore the role played by the porn portals that revolutionised the delivery of videos over the WWW. Because of all these portals that had to deliver videos to hundreds of thousands of people (at times even millions) simultaneously, they perfected the art of content delivery. The world owes a big debt to these carnal-delighters for making the magic of seamless video possible.
Yet, even with the XXX, the content was still 'pull'. We had to visit these websites (rather discretely at times) to select the content that we wish to view, quite like visiting a mall where we choose what we want, except that most of the times we don't have to pay for it.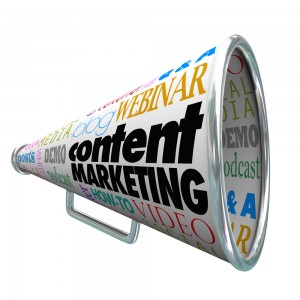 The big revolution happened when this pull changed to push because of the social media that turned the video into a viral. Thanks to all those vines, snippets, and so on, videos were there in front of you, shared by your friends on Facebook, by the people you follow on Twitter and your connects, etc. on LinkedIn. Video was the new 'in' form of content, snacky and ready to be had.
Just about the time, we were getting used to this video-pervasive world; Facebook came along and decided to enable video on the walls automatically (Facebook native video player). One doesn't really need a tech background to be able to appreciate the sheer amount of technology at plat here to make possible that seamless play. So what does this video revolution mean for the broadcaster/creators and aggregators?
Well, it means to start off with; the first step would be to realise and come to term with the fact that video is going to be the king in the days to come. With seamless, high-speed Internet on the anvil, say the likes of Reliance Jio, video would be the norm. Just like you had bloggers in the past, you would have vloggers in the future. Consumers would be the creators and creators would be the consumers
There are three essential trends that can be summed up to encapsulate the shift:
Video will be Popcornable
The big shift is happening towards micro video content, something that is quick and snackable. Gone are the days when, you could shoot great interviews and then post them online. These days, you will have to segment the footage, add supers, and so on. The ideal length of a video that can hold a user interest would be 60 secs. Production values will have to be immensely higher to hold attention for more than that.
Mobile, the be-all and end-all
When it comes to viewing videos, mobile handsets have an undeniable lead over every other devices. I mean, all you have to do is look in a train and everyone would be watching a video on their phones. These days, people even carry a magnifier with them, just so they can watch the video more clearly. But pretty soon, mobile would be the primary device for shooting and uploading videos. Thanks to the ever increasing MP (rather clarity) of the mobile camera, a decent smart phone today is all you need to create a good video. With apps like Twitter, Vine, Instagram, Tumblr, all pushing for video, the phone would not only record, but also upload simultaneously like in say Periscope. Hence, it is the, mobile that will create and consume the video content in the coming days.
Content will still be king
A picture is said to be worth a 1000 words, thus, a video must be worth a lot more. So, we can just shoot and show, right? No! Considering the sheer number of videos being uploaded in a day (check www.internetlivestats.com to be amazed). For your video to be compelling enough for a viewer to stay and watch, would really need it to say something of relevance and value. You know, a few of your friends might enjoy seeing a vine, wherein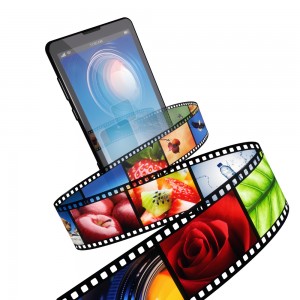 you make real stupid faces. But it won't go a long way say like a video of an island closing it roads so that migratory crabs can cross over. Hence, just like any other piece of media, like say an article, a film or a podcast, the real essence will be in its story line.
According to estimates by Cisco (who provide the network that power the internet), video will comprise 69 percent of all consumer online traffic in the next two years. Not only that, even, Mark Zuckerberg was heard telling that in "five years, most of [Facebook] will be video".
So what does it mean for a person like me who has spent a major part of his life in the company of words? Well, it means, that we will have to relearn again, will have to view content from an agnostic point of view, its format would be irrelevant very soon. And more importantly, will have to pay a lot more attention to all that is happening, right from software packages to mobile Apps.
In the new world of parallax, 3D infographics, VR or animated infographics, things can be pretty disconcerting and scary for the old-schoolers. Guess what, I am applying to admission to the new school and suggest you do that too. Click, Action!