To be honest, the term 'native advertising' is a tough one to define and explain. From the plethora of definitions that are available, the one most plausible is that it is any sort of content that has been paid for by a corporate entity or even an individual. But yet, native is very much unlike the advertorials that we used to have in the past, which used to specifically peddle a product or service, trying to mask it as an editorial. Remember those "Impact" Features in India Today magazines, the ones that we were attuned not to read or pay any whatsoever attention to?
Thus in a manner of speaking, native advertising are basically advertorials, but not as we know advertorials to be.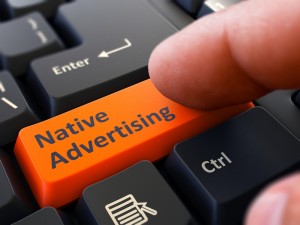 So what is this native advertising? Is it more of editorial or advertising? Are there not ethical issues associated with creating such platforms? Is it any more successful than traditional content marketing platforms?
There are many such queries that thrown up, whenever there is a discussion on native advertising. For someone who has been involved in the creation of some of the biggest native advertising platforms at India's biggest business portal, let me attempt to give an insight on what native advertising is, and essentially what it actually is not. Just a few disclaimer before I begin, since I have much of the last few years in the digital space, so when I say native advertising, I very much mean "digital" native advertising. Secondly, the instances that I use in this piece are my personal choices, not reflective in any manner of the brands they belong to, or the platform they were published on.
So, now that I have the necessary asterisk in place, let me begin with what Native Advertising is actually not?
More than advertising — Native platforms are not pitches for products or services like we see them traditionally
Not about lead generation — Native platforms are essentially not lead-gen or sales platforms that will give you a list of prospective buyers and potential clients
Not about customer servicing — Native platforms cannot be customer servicing or sales, or anything like that.
Coming back then, So what is native adverting? Well, it can be a whole lot of content (articles, infographics, videos) created and published by third-party platforms, usually media companies. Herein the focus is on content that is created in consonance of a publisher's editorial style and tone. Also, importantly, the content that has been created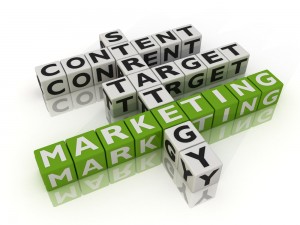 should be engaging and informative. The idea is not to fool a reader into make him/her believe that the native content is an editorial piece, but provide information in a manner that is engaging to him/her, so much so that they want to read more and share more of it.
Across the world various publishing houses like WSJ, NYT and even Moneycontrol, for that matter have realised the potential of native advertising and so invest much time and effort in creating such hubs. Since, in the digital domain, you cannot bluff about the reach and engagement of your content, and there is much empirical stuff available in terms of analytics, there is only one rule that works in native advertising: Either create "great content", or, don't burn your money on it.
While it is easy to say, create great content. But for a sponsor, who is splurging significant money in having the piece created and published, "great content" is often the one that has the brandname the maximum number of times in the body copy. Sadly, this narrow vision is the biggest bane in native advertising. Some of the best content pieces that I have created had not even a single mention of the brand at all. The focus was always on information and experience.
There are simple ground rules that need to be followed for great results through native advertising;
1) Label, upfront — all native content must be labelled appropriately and prominently, so that there is no ambiguity in the minds of the readers
2) Love thy reader — before creating content on a subject, it is essential to understand and profile the reader that is most likely to read the content that will be created
3) Be innovative — in native advertising, you can be adventurous and bold, by trying out different formats and pushing the boundaries in terms of innovation
In the end, native advertising is more akin to native edvertising, where in the ed, as in the team plays a very crucial and important role in the creation and dissemination of content. And this is the key to the success of any campaign, namely, the involvement of the editorial folks and not just freelance writers or someone else.
With surveys after surveys pointing at the higher efficacy and engagement of native content, such platforms are only going to grow. Thus, it could just be the right moment to bring the focus on the Ed part, namely the edvertising. Content was always the king, and will remain so in the days to come, be it native or display.