There is this beautiful and candid moment in the Discovery of India, when Jawaharlal Nehru (the author of the book) breaks into an inquiry as to what really is India. In a passage, he poses a series of questions that dig at the very essence of nationhood —
What is this India, apart from her physical and geographical aspects? What did she represent in the past? What gave strength to her then? How did she lose that old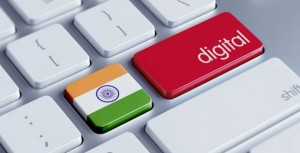 strength? And has she lost it completely? Does she represent anything vital now, apart from being the home of a vast number of human beings? How does she fit into the modern world?
These queries can also be termed as the core essence of the book itself, as Nehru takes us on a long journey to "discover" and uncover India. Somehow, I seemed to recall these words from the very 1st Prime Minister of India, even as the 15th Prime Minister roamed across the plains of the United States, exhorting companies and individuals to partner in his vision of a digital and developed India.
'Digital India' is now well and truly a global buzzword, it is already trending on Twitter and Facebook and everyone seems to be talking about it. The program launched by Prime Minister Narendra Modi back in July 2014, seems to have come a long way with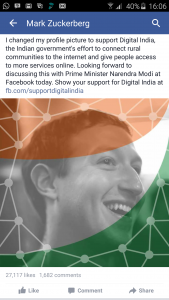 even the CEO of Facebook sporting a DP in support of Digital India. Google in the meantime announced that it will provide free Wi-Fi at 500 railway stations; Microsoft is planning to take broadband connectivity to 5 lakh villages. There is now so much excitement and so much euphoria around the idea, that one feels that there is nothing that can now come between us and our tryst with digitisation. No power on this planet can now stop us from being Digital India. Yeah! Yeah!
But before we turn into a digital society, or even embark on being one, there is an important aspect that we see to be missing upon, namely, defining what digitisation is, its need and its challenges, its relevance and its impact on Indian society. While it is really a no-brainer that digitisation is required and necessary, the core question that arises is whether we have thought out before, is there an end goal that we are moving towards or is it just a relentless journey that we will keep moving on? How will all this digitisation impact the life of an average Indian? What would be the termed as success or failure? What is the gamut or the sphere of the program? There is much excitement indeed, but is there much sense
Quite like how Nehru had started his journey with a whole lot of definitive questions, should we not too proceed in a similar manner? Say begin with something like: What is this Digital India, apart from the technical and fundamental aspects?
A cursory search on Google throws up the following definition: (Wikipedia)
Digital India is an initiative of Government of India to integrate the government departments and the people of India. It aims at ensuring that the government services are made available to citizens electronically by reducing paperwork. The steps to Digital India program can be jotted as such:
Creation of Digital infrastructure
Delivery of services
Digital literacy
In fact there is a whole website (http://www.digitalindia.gov.in/) that has been created to communicate the goals of program, it has Prime Minister Modi's image all over, and lot of content on this and that. Yet, there is precious little on the site to show in terms of details of work that has been done, or work that will be done. Since, the devil apparently lies in the details, there seems to be no details whatsoever provided on the website.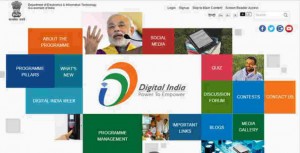 And so that gets us back at the essential question, a program that is supposedly worth Rs. 125 crores, how come there is no detailed plan for it.  In fact there is not even a special body that has been created to monitor or drive it. The program currently falls under the ambit of the Department of Electronics and IT (DeitY) is leading it forward, and it is headed by a "Monitoring Committee on Digital India under the Chairpersonship of Prime Minister" and a "Digital India Advisory Group headed by the Minister of Communications and IT". So essentially this is a baby of the PM and his ICT minister.
Now here is where I would like to digress a bit, going back in time to 1984, when Rajiv Gandhi was the PM, and wanted to usher in a telecom revolution. Instead of driving the initiative by himself, he decided to seek the services of a successful telecom entrepreneur,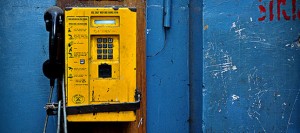 and bring him on board. Thus Sam Pitroda was invited from the US, and a separate department was created C-DOT for him to drive the telecom penetration. In a few years' time, across the length and breadth of India, those yellow PCOs (public call offices) sprang up, helping Indians connect at a drop of 1-Rupee coin.
Similarly, in 2009, when the UPA government launched the ambitious Aadhar system under the aegis of Unique Identification Authority of India (UIDIA). It did so by appointing Infosys co-founder Nandan Nilekani as the chairman. Whatever might be the long-term debate on the utility or the futility of the Aadhar system, the fact is that under the leadership of Nilekani, the project actually got completed under assured timelines. And that is the way with many grand initiatives, you get the right person on the job and all is solved like say having E Sreedharan for Delhi Metro, or you get the wrong one and all is scammed like say Kalmadi for the common wealth games.
Sadly, the current NDA government displays no such inclination or imagination to appoint people of merit. I mean, can you really imagine the present government electing someone like Raghuram Rajan to be the RBI governor; most often their choices of people are anything to speak about. The only exception till now would be of Ajit Doval, as the MEA honcho.
Coming back to digital India. In the light of absence of leadership or a crystallised roadmap, can all those lofty goals set by PM Modi ever really materialise?
There are very pertinent and practical problems that the plan faces at the moment right from connecting every nook of the country with fibre. Which of course translates into a mammoth structural issue, especially that of last mile connectivity in around 250,000 gram panchayats, where there is a need to establish broadband connection and it is no easy task.
In the light of all the euphoria that surrounds PM Modi's visit to the US must be tempered. He is hob-nobbing with CEOs from tech MNCs asking them to come to India and play a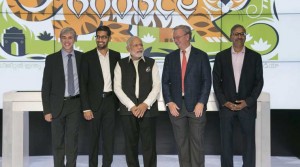 role in bringing the change, but the fact remains, there is a need for structural changes in the framework. Right from a defined goal to responsible owner. Otherwise you have to live up with the likes of Ankit Fadia, an apparent ethical hacker, who claims to have been selected as a brand ambassador of the program. The biggest surprise is that BSNL, which has the longest network of telecom and fibre connectivity in India, has still not a defined role to play in Digital India. I mean how can a nation harness the power of technology without actively engaging the biggest telecom operator in the country?
The program currently is that a lot of fluff is floating around in the name of Digital India, especially with all n sundry changing their profile images to #SupportDigitalIndia and all that stuff. In a country that still is home to the largest population of malnourished kids on the planet, where some 300 million people still don't even have connection to basic
electricity, a digital India cannot be a panacea for all the ills.
And then finally, even if we have to digitize our nation, let's look at within ourselves to find solutions and answers to our issues, not in some Silicon Valley or San José. Let me tell you two instances that come to mind when I think about the immense potential and power that is latent within us, waiting to be harnesses. The first instance is of innovation and sheer ingenuity of mind, the instance is from Modi's home state Gujarat. Back in the 50s, scores of villagers came together and established a milk cooperative named Amul. Subsequently guided by VK Kurien, Amul turned India into the world's largest milk producing nation, simply by the power of collective.
The second instance highlights the power of invention and doing it yourself. Back in the 90s, when Isro wanted to refurbish its launch fleet with cryogenic rockets, it decided that since building it indigenously would be costly and unviable, it signed up a deal with Russia's Glavkosmos to supply the rockets and technology. But then the US played truant, and imposed sanctions on Isro and stalled the transfer of cryogenic technology to India. After much hand wrangling, Isro decided that it will go ahead and develop those engines in India itself. There were many ups and down, but in the long run, India not only self-created the cryogenic technology, but also became a master in space technology, sending a successful mission to Mars in the maiden attempt.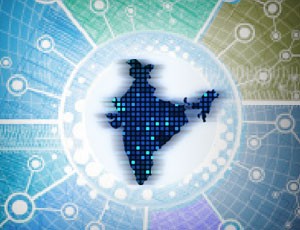 And so in the end, while it is great to have companies like Facebook, Google and the rest pledging support for India, let's not forget that in the end, it is we who are responsible for the change. The outsiders will only do as much as it suits their objective, or their shareholders whims. The change has to come from within, not outside.
There is a beautiful inspiring quote from Swami Vivekananda, who states plainly that, "Stand up, be bold, be strong. Take the whole responsibility on your own shoulders, and know that you are the creator of your own destiny. All the strength and succour you want is within your own self. Therefore make your own future." This should be our message, and this should be our pledge.