There is this beautiful and candid moment in the Discovery of India, when Jawaharlal Nehru (the author of the book) breaks into an inquiry as to what really is India. In a passage, he poses a series of questions that dig at the very essence of nationhood —
What is this India, apart from her physical and geographical aspects? What did she represent in the past? What gave strength to her then? How did she lose that old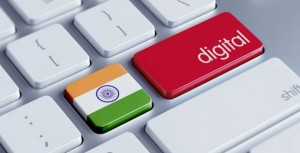 strength? And has she lost it completely? Does she represent anything vital now, apart from being the home of a vast number of human beings? How does she fit into the modern world?
These queries can also be termed as the core essence of the book itself, as Nehru takes us on a long journey to "discover" and uncover India. Somehow, I seemed to recall these words from the very 1st Prime Minister of India, even as the 15th Prime Minister roamed across the plains of the United States, exhorting companies and individuals to partner in his vision of a digital and developed India.
'Digital India' is now well and truly a global buzzword, it is already trending on Twitter and Facebook and everyone seems to be talking about it. The program launched by Prime Minister Narendra Modi back in July 2014, seems to have come a long way with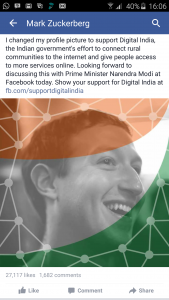 even the CEO of Facebook sporting a DP in support of Digital India. Google in the meantime announced that it will provide free Wi-Fi at 500 railway stations; Microsoft is planning to take broadband connectivity to 5 lakh villages. There is now so much excitement and so much euphoria around the idea, that one feels that there is nothing that can now come between us and our tryst with digitisation. No power on this planet can now stop us from being Digital India. Yeah! Yeah!
But before we turn into a digital society, or even embark on being one, there is an important aspect that we see to be missing upon, namely, defining what digitisation is, its need and its challenges, its relevance and its impact on Indian society. While it is really a no-brainer that digitisation is required and necessary, the core question that arises is whether we have thought out before, is there an end goal that we are moving towards or is it just a relentless journey that we will keep moving on? How will all this digitisation impact the life of an average Indian? What would be the termed as success or failure? What is the gamut or the sphere of the program? There is much excitement indeed, but is there much sense
Quite like how Nehru had started his journey with a whole lot of definitive questions, should we not too proceed in a similar manner? Say begin with something like: What is this Digital India, apart from the technical and fundamental aspects?
A cursory search on Google throws up the following definition: (Wikipedia)
Digital India is an initiative of Government of India to integrate the government departments and the people of India. It aims at ensuring that the government services are made available to citizens electronically by reducing paperwork. The steps to Digital India program can be jotted as such:
Creation of Digital infrastructure
Delivery of services
Digital literacy
In fact there is a whole website (http://www.digitalindia.gov.in/) that has been created to communicate the goals of program, it has Prime Minister Modi's image all over, and lot of content on this and that. Yet, there is precious little on the site to show in terms of details of work that has been done, or work that will be done. Since, the devil apparently lies in the details, there seems to be no details whatsoever provided on the website.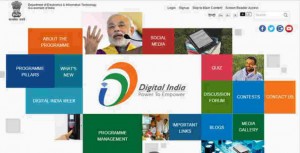 And so that gets us back at the essential question, a program that is supposedly worth Rs. 125 crores, how come there is no detailed plan for it.  In fact there is not even a special body that has been created to monitor or drive it. The program currently falls under the ambit of the Department of Electronics and IT (DeitY) is leading it forward, and it is headed by a "Monitoring Committee on Digital India under the Chairpersonship of Prime Minister" and a "Digital India Advisory Group headed by the Minister of Communications and IT". So essentially this is a baby of the PM and his ICT minister. Continue reading …