Abhijeet Bhattacharya was a decent enough singer, who was lucky to get a good break in Hindi film industry. He made pot-loads of money, so much that it went to his head. And he displayed his rude insensitivity, when he tweeted about the Salman Khan verdict by justifying the murder of the pavement sleepers and referring to them as a dog. This was money power in its most vulgar way in display.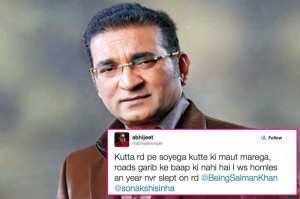 But have you ever wondered how come the likes of Abhijeet Bhattacharya manage to make so much money? How is singing so profitable as a profession? What is their secret of wealth? Well, thanks to my exposure to Bollywood, I am privy to quite much hands on knowledge and let me tell you how it all works.
Essentially,  these singers made their headway singing for Bollywood films, but this is not how they earn the monies. Typically, even the A+ list singer does not command a very high price while singing for a film. The very best that say a Sonu Nigam can get per song say for a AR Rahman movie is a lakh or two, which essentially is a pittance when you compare it to the few crores pocketed by Rahman or any other music director. Thus getting to sing for Rahman is great, but it does not make you rich for sure. Then what does?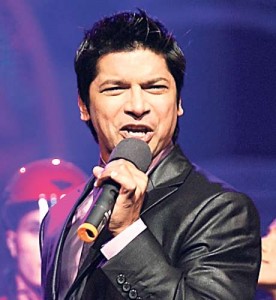 It is what comes next, is where the cream lies. After the singer has finished his song, the film gets released and hopefully with a good chance the song is a hit. This is when the singer starts milking the song. The most primary and basic way is shows, parties, concerts. Typically, even a little known face can easily demand a few lakhs for a few songs. There is so much demand in the market, for launches, parties or soirées. In fact, there are event organisers that have with them a menu list of such 'performers' and at what price they come. Couple of years back for a conference that was being planned, I had chanced upon one such list. Back then, I had the option of having Jagjit Singh belt a few ghazals for 25 Lakhs, Prince (a group of dancers from India Got Talent) for 10 Lakhs, Harsha Bhogle as emcee for 8 Lakhs, even Javed Akhtar ready for sher-o-shaiyri for 5 lakhs. And then there were these bunch of Indian Idols that were available for a Lakh or two. There are scores and scores of small events happening all the time, real estate launches, IT conferences et al, and more often than not the money on the table is in cash form, black and unaccounted for. Recall how Rahat Fateh Ali was caught at the Indian Airport with 50 Lakhs in cash? It was apparently earned at some event, where Rahat was singing. Good manna for the soul-stirring music isn't it?
Forget, A-listers for a moment, singing can be so profitable that even a contestant in a music reality show, who has made a little name for himself can expect to make megabucks. Sometime I recall there was news report of an accident involving Indian Idol contestant Rahul Vaidya. For me the news was not really about how a BEST bus had callously damaged his car, but rather what was his car. He was driving a Q7 Audi, worth around a Crore. Considering that it was only a couple of years when his career (singing of course) started, can you imagine any other vocation that offers an opportunity to be able to afford a Q7 in just a few years of work?
Now, if someone like Rahul Vaidya, who did not even win the TV reality show, could mint so much money, you could then extrapolate how it'd be for A-Listers, that includes the likes Singer Abhijeet.
This is how the likes of Kumar Sanu made oodles of money, so much that IT sleuths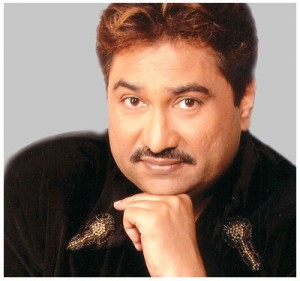 chanced upon Lakhs wrapped up neatly in plastic packets in flush tanks in his toilets. Quite like how nights are dark and black, so do these singers make tons of black money through all those nites ( concerts/ programs). And they don't even have to declare it in the IT returns, though they do live in the fear of IT sleuths tearing away their cushions and breaking open the false ceilings.
This is essentially the bread-butter for the singer. Nights, concerts, events, shows, parties, is where they earn their Lakhs and Crore. In fact, there was a news report sometime back of how Sonu Nigam charges 50 Lakhs for a wedding/performance, and so does Shaan. Meanwhile Yo Yo Singh, Sunidhi Chauhan, Mika Singh all come at price tag of 35 Lakhs per show. The economics of this money earned is directly dependent on the number of hits you have (so can perform), which decides your demand and the price you can command.
That is why, modern singers are not particularly finicky about recording fees. I have heard of instances from my sound recordist dad of cases where these A-listers have even done recording for big music directors for a symbolic sum of 11 Rupees. Actually, they are buttressing the music director for more singing opportunities, so that they can have more hit numbers in their menu cards. That's the name of the game.
In addition to the recording fees, concert money, there is yet another steady source of income for these singers. And this is where the radio comes in. Couple of years back, after a much acrimonious and protracted legal battle, it was decided by the music companies, that they will share a small percentage of royalties from the FM radio channels. Apparently for every song played on the radio, the station gives around 5 bucks to the music company. The company, then shares portion of it with music director and the singer. Lyricists like Javed Akhtar have also fought for a portion and have earned it. Thus, out of each song played, the singer gets around 25-50 paise. Compound this with the number of FM channels and the sheer number of songs played everyday. This is a steady stream of income for the singers, even though they might not be singing much at the moment, say some one like Udit Narayan, Kumar Sanu, or even Abhijeet Bhattacharya.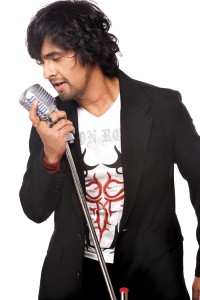 And that brings us to the obnoxious and arrogant singer again. Thus, if we as general public wish to instill some sense into this oaf of a man, who makes mockery of poor folks in the country, is not to make him apologise on TV or troll him on twitter. The best way to do it would be to hit him, where it hurts the most. The man is swimming in rich waters, and is oblivious to the pain, it is time that some of economic pain was meted out to him. There should be an economic satyagraha against him.
Hence, there should be a public movement against Abhijeet Bhattacharya, forcing FM channels not to play his songs. There should be petitions created and signed up, making these FM channels aware of how disgusted the people are feeling against this man. And they would not like to listen to one song in his voice.
Also, people should refuse unequivocally to refuse to attend his concerts or shows, and walk out if he makes an appearance at any events. TV channels should also be asked not to have him as guest of judge for the music shows. Shortly now, after all this controversy, Abhijeet will be courted by television reality shows like Bigg Boss, where he will hope to make an appearance to clear the air (and make more moolah in the bargain). Their should be a public movement against this as well, channels should be categorically told not to have this disgusting man on their shows.
It is only when his money inflow is impacted, will Abhijeet really be punished for his act. All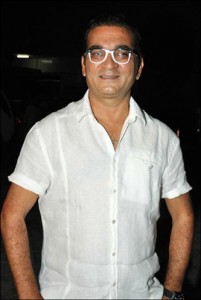 rest is inconsequential.
There will be many who will argue that such a movement is unfair or too much, and some might even argue that Abhijeet's comments were not as reprehensible as we have become accustomed to hear from politicians and so on. The issue is not of relativity, it is about justice. If today, people of this nation let someone like Abhijeet get away nice and easy for his disgusting remarks, referring to poor homeless souls as 'kutte' and even justifying their murder, where will all this lead too. As actor Rishi Kapoor rightfully assessed that Abhijeet was actually doing chamchagiri to Salman, when putting out his tweets. Tomorrow there will be more such instances, after all there is no shortage of chamchas in this land. So, this is why this must be nipped in the bud and must be done by the public like you and me. Till Abhijeet Bhattacharya is punished and realises his folly, and makes up for his utterance by way of action, namely make him build a shelter for the orphans in his palatial home in Pune, he should be castigated and banned by the layman. Let this man know, that while we as Indians are pretty open about a lot of things, one thing we cannot put up, is an insult of the lowly man.
Once, the likes of Abhijeet are taught a good lesson, automatically it will instill much sensibility in lot others. Chamchagiri is fine, but such obscene crudeness is not. And it is the public who can do that. So why not?