Dear Mr. Kejriwal,
Hope you are doing well. Inspired by the note that you wrote, I thought of dropping you a little one myself. I mean, the nation knows (apologies to Mr. Goswami) your views are pretty firm about how corrupt politics and crony capitalism has spoilt this "sone ki chidiya" nation of ours. You have taken on the very haughty and mighty, through your press conferences, revealing things that could not be revealed earlier, as there was no proof of them, before or now. While, going through your recent letter, I was impressed by your sheer concern about the nation, and its resources, and how it needs be saved at all costs. But then a sudden thought stuck me, a rather jarring one, and I thought I will ask you for an explanation, through your preferred route, an open letter.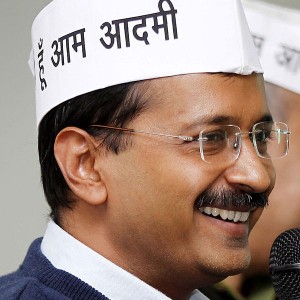 The thing that concerns me is your silence on how bureaucracy (more so the corrupt one) has been one of the biggest bane of this nation. You have been unusually silent sir, on how cronyism and corruption is rampant in Indian bureaucracy. While there are but some 500 odd political leaders, and a few thousands MLAs. The bureaucracy is just around a  million strong and growing, and yes, in terms of corruption index they are no less above the board when compared to say a politician, or a business person. In fact, come to think of it, they are indeed more dangerous, I mean, you don't have an idea of how much are these babus making, till one day there is an IT raid, and crores of cash, jewelery and property pop up. The corrupt bureaucracy is like a termite that is not on your face, but hollowing the insides. Ironically, Transparency International whose non-existent report you quoted, has apparently stated in one of its real reports that 62% of Indians have paid a bribe to get a job done at public office. There's also some survey from 2009 that states that Indian bureaucracy is not only one of the least efficient but also one of the most corrupt among Asian nations.
And it is not only about corruption, it is also about how pampered they are, with all the accommodation, facilities, perks, etc. I much admired your zeal and honesty, when on coming to power you shunned those bungalows and red lights, but what about all those babus who use them. For instance, I was reading a report of how you have asked for an extension on your current palatial house (by common man standards) the 5-bedroom-veranda-home granted by government as it is your daughters exam. Completely agree, children's should never be disturbed during exams by relocation or bad location dharnas. But what surprised me most, was an alternate reasoning that you offered. That since your wife will shortly be promoted to be the Income-Tax officer, the same house could then be allocated to her, and so you can continue to live in it. I mean, so while you shunned or rather professed to shun ostentation as the CM, it is completely alright to accept them as a bureaucrat, albeit a bureaucrat's husband.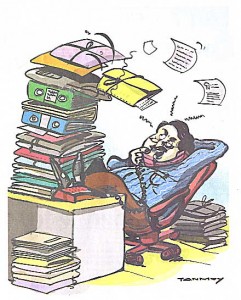 Even while you were in service, there was this case, of how you took umbrage when the government sent you a notice to pay all the salaries it had accredited to your account, while you had taken a paid leave. Let's forget the fact of the vindictive government for the time being, now does not it bother you that every year lakhs of such IAS officers must be on leave for study or things else (like you did for 18 months) and having their salaries paid. Now, that is a facility that is not available to the common Indian like me or anyone else, so, why should it be for the hallowed babu class.
That gets me to the moot question, while you have been hammer and tongs on the political class, why have you not shared your views on the babucracy that has been a bane on India. Why don't you speak against the hundreds of thousands of babus across the length and breadth of this nation, being paid fat salaries, enjoying all the perks of free housing and orderlies, paid leaves for study on foreign shores, and then going on to work in collaboration with a politician or a businessman, making money on the sly.
What rather surprises me is that after all you have been a babu for long and so has been your wife, you should have known so many tales of such shady bureaucrats in service, yet, not even once have we heard you take on the termite of corruption that might not be as obvious, but often more pervasive. Except for a few squeaks in the Lokpal, your silence on the corrupt babudom is deafening. In fact, in all your political hit and runs, right from targeting Gadkari, to going after Ambani, you have been rather uncharacteristically silent on how we as a nation should rid ourselves of this evil of not-in-your-face corruption. I mean, why have you not "exposed" even a single bureaucrat, till date.
Just so the discussion is getting serious, let me give you a filmi illustration. Am sure you would remember a movie which inspired my generation and must have been hit with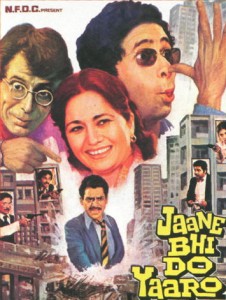 yours. The film, was Jaane Bhi Do Yaaron, if you recall the capitalist of the system Tarneja and Ahuja the builders are ably support by the bureaucrats, municipal commissioner D'Mello and then his assistant Srivastav. In the climax of the film, it is the bureaucrat who changes the game, and results in the end of the common-man's dream run. I am sure, you too must have seen this film upteem times, so, how could you now forget about the D'Mellos and the Srivastavas of the system, and be all time railing about the Tarnejas and Ahujas. Would you be able to rid this nation of corruption if you merely eradicated one. The "thoda khao thoda pheko" D'Mellos will readily install newer Tarnejas if the old ones are eradicated. Isn't that so obvious to you?
Dear Arvind, I too am a humble citizen like you trying to raise two children, and can well empathize with your angst. But then when I see your hypocrisy, of being embarrassed to live in a 5BHK home as a CM, and readily wanting to live as a IRS Officer's husband, I do get pissed, since in spite of what I do, I can barely manage more than a 1BHK, and there are so many more millions unfortunate souls who can't even afford that. You for god's sake, stop calling your self common, don't forget that even the lowly Wagon R is beyond the reach of millions of Indians, who can't afford a single day's meal!
And finally, when you talk of corruption, don't do so in a shallow manner, of a politician or a businessman, this problem can't be solved like that. If we need change, strike at the very root, the ever corrupt babudom, who works readily with a Raja or a Kalmadi, or anyone else, helping them siphon off millions. This system has very few Khemkhas or Seshans; we need a mechanism that strikes out all those that are not.
But then, I guess, you must be too busy with other things, to bother about the real crucial ones. If the voters of this nation need a boogeyman, you can't prop up a nameless system of bureaucracy as one, you need a name, a figure, say like an Ambani or something. So, I kind of get your reluctance.
Though, I still do hope that you will tackle these questions, while it is very fancy and easy to write off letters to big people like Modi or Rahul Gandhi and being able to call a press conference to demand an answer, I guess you would have little time left for people like me. But since, these matters are critical to the nation, I would really like you to tackle them. To settle the doubt arising in the mind of cynical Indians, like myself.
The real question is that even if we change the politician, these massive structure with its inherent webs of inter-connection will very much be there, so how will there be any difference. After all, you have been a babu for a long time, enjoyed the perks and continue to do so, as a babu's husband. Will you ever take on this virulent and crony Babucracy that is hollowing out our nation?
Waiting in hope.
Not a Babu , a Bapu or even an Anna