64 years might not be much time, when it comes to assessing a nation's progress. But it is sufficient enough to discern, where the nation is headed to. Examining India's report card is an exercise in despondency. One can't fail being saddened and shocked by so much going wrong at the same time. While, everyone paints a rosy picture of an Asian giant, growing at 9% y-o-y, the real truth is corruption is gnawing at India's entails, resulting massively rising disparity between the haves and the have-nots.
Numerous statistics and facts, not to mention the frequent scams, point to one big unequivocal truth, India is steadily becoming a nation of a few billionaires and a billion starving mouths. We are not turning into an economic giant, but more of a giant balloon of sham, that can go pop anytime.
If you don't believe the truth, here are some facts and figures that will tell you otherwise:
India continues to be among the world's most corrupt nations. In fact, it has fallen further in the Transparency International index to be ranked at 87 among 180 nations
India ranks a low 119 among 169 countries on the 2010 Human Development Index
As much as 55% of the population suffers multiple deprivations while an additional 16% are vulnerable to multiple deprivations, according to the report
The gross national income (GNI) per capita measured on purchasing power parity terms for Indian was less than a third of the world average at $3,337 in 2008
India tops the list for black money in the entire world with almost US$1456 billion in Swiss banks (approximately USD 1.4 trillion) — estimated
80% of Indians earn less than 2$ per day and every second child is malnourished
The total amount of money involved in various scams in India over the last 12 years alone, since 1992, is estimated to be over Rs 80 lakh crore (Rs 80 trillion) or $1.80 trillion!
So what could be the possible reason for this downfall? After all, we are one of the largest democracies in the world. How can the collective go so wrong? The horrible truth is, not only are we the largest democracy in the world, we are also the largest in terms of corrupt governance.
One just has to delve deeper into all the affidavits that have been filed up by our honorable Members of Parliament. In a nation that suffers such deprivation and poverty, you'd expect to see a lot many of people representing that class. Right?
Wrong. The parliament, the premier executive body in India, is run by wealthy rich Indians, who are often tainted or run tainted empires.
In fact, politics is the most lucrative profession in India. Take for instance, in India; the average assets of 304 MPs who contested in 2004 and then re-contested in 2009 grew 300%. Which other investment or profession gives you that sort of returns?
Check the following statistics of the current Lok Sabha:
300 of its 543 members are Billionaires (crorepatis) while 180 are millionaires
Uttar Pradesh is a state with the highest number of people below poverty line but it has also sent to the Lok Sabha a maximum number of 52 crorepatis, followed by Maharashtra (37), Andhra Pradesh (31) and Karnataka (25). All seven Congress MPs elected from New Delhi are crorepatis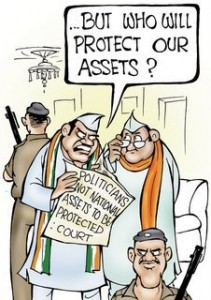 The best illustrative example of this malaise is very simple; just pick up the case of the richest MP in India. Can you guess who is it?
None other than our dear MP from Kadappa in Andhra Pradesh, S.Jaganmohan Reddy. According to his submissions before the Election Commission, where he has declared his properties to be worth Rs.365 crores. This was the second time he was running for a seat in the Lok Sabha, two years earlier, when his father was alive; he had declared properties worth Rs.77.4 crores when he was elected as Kadapa MP for the first time in 2009.
From 77.4 crores to 365 crores, the maths is fairly simple. His properties have multiplied by about five times in less than 2 years!
In fact, were we to go further back and scrutinize the IT return submitted by his father, late Y.S.Rajasekhara Reddy, Jagan owned only Rs. 9.18 lakhs worth properties in 2004.
One must wonder how come, the young MPs worth increased from 9.18 lakhs in 2004, to 365 crores in 2011, a whopping 4000 times in just 7 years. Didn't I say, politics is the most lucrative business in India.
Not only are our honorable MPs, whom we trust enough to guide the nation's destiny, millionnaires and billionaires, but they are seeped into crime as well.
Again, the statistics more or less tell the true story:
In the current house, 150 MPs have criminal charges against them, 73 of them facing serious charges. In contrast, in the last Lok Sabha in 2004 had 128 MPs with criminal charges, 55 of them with charges of serious nature.
So not only our MPs quite rich and well quite some 30% of them have criminal charges against them. But then these MPs will understand and adopt the ways and means of a youthful nation, where more than 70% of the population is below 35 years of age. Youth learns from experience, so will the MPs, right?
Wrong again, because unlike the image that has been projected that a majority of the MPs in the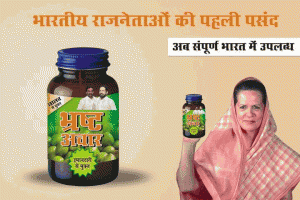 new House are young, only 79 of them are below 40 while those in the age bracket of 41-55 are 236. Those below 70 are 190 while 37 MPS are more than 70 years in age.
So, it is an essentially, a rich, corrupt, criminal parliament, full of old hags. Anything more?
Well, there is one another interesting bit. Recently, a British writer had done some painstaking research, and come out with an amazing insight. According to Patrick French, Indian politics (while being all above) is also quite dynastic in nature. Keeping aside, the Nehru-Gandhis, the Abdullahs, the Thackerays aside, the statistics tell quite a sad tale:
100% of Indian MPs under the age of 30 are hereditary
Two-thirds of Indian MPs under the age of 40 are from political families
Less than 10% of MPs over the age of 70 are hereditary
27 MPs are classified as 'hyperhereditary', and 19 of them are in the Congress party
Okies, so our honorable MPs (once again, and I am loving this) are, filthy rich, scoundrels, old hags and also hailing from political families. So, basically, what it means is all in the family.
Yet, one should not judge them bad, as long as they do their job. So, how have our respected MPs fared, how is their report card. Well, for once they are doing good, not in running the parliament but in stalling it.
Much of the Parliamentary sessions have been completely washed away by the din raised in the house by opposition MPs, who are there just to make a point. According to estimates, the Indian tax payer, bears a cost of Rs. 7.65 crore everyday the parliament is in session. And yet, even after wasting so much money, our dear MPs don't see eye-to-eye on a single issue. Well, to be fair, they all did agree on one issue, sometime back, it related to passing a bill that hiked their wages and emoluments. That was the last time, when all the crorepati MPs were united and voted with boisterous Ayes.
So, the MPs gave themselves a threefold hike in their basic salary, from Rs 16,000 to Rs 50,000 and doubled the constituency and office expense allowances to 40,000 each. MPs will thus receive an assured income of Rs 1.3 lakh (a salary of Rs 50,000 plus constituency allowance of Rs 40,000 and office or stationary allowance of Rs 40,000) a month.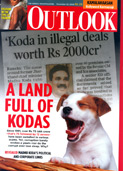 The repayable advance for purchase of a vehicle will go up from Rs 1 lakh to Rs 4 lakh with cheaper interest rate on the loan. The pension for former MPs will go up from Rs. 8,000 to Rs 20,000 a month. MPs also get a daily allowance of Rs 1,000 per day to attend Parliament and Rs 2 crore a year to spend on development of their constituencies as they see fit.
BTW, if you did not know or could not guess, an MP's wage is tax-free and comes with additional perquisites such as free petrol, free telephone calls and free housing, some of it in the most expensive real estate in the country's capital. Most household expenses – furniture, electricity, water, laundry – is also paid for by the State. MPs can travel anywhere in the country by rail, first class, and get 34 free air tickets for themselves or a companion a year. Spouses of MPs can travel free by air from their residence to New Delhi eight times a year when Parliament is in session and unlimited number of times by rail.
In fact the cost per MP (790 MPs, combining both houses) has risen from Rs 1.58 lakh in 1983-94 to 55.34 lakh in 2003-04. An increase of 3,400%! During the same period, consumer price index increased 500 per cent, and the average emolument for public sector employees increased 900%.
Our dear MPs were always not such generous on themselves. Up until 1968, MPs used to receive a monthly salary of Rs 400 and another Rs 31 as daily allowance. From 1969 to 1985, they were entitled to Rs 500 as salary and Rs 51 daily allowance. In 1985, the salary was revised to Rs 1,500. Pension for MPs was introduced in 1977. The last salary revision took place four years ago.
Thus, for the last time, let me just summarize. Thanks to our great democratic traditions, we know have one of the most corrupt of systems in place. The Parliament, which is the premier institution of the executive, is run and governed by corrupt, rich, old, criminals, with political backgrounds, who are only concerned about their own self. Each of our MPs, cost us around 37 lakhs a year, and yet, what are the KRAs, or the accountability that they have to adhere to.
None, except that they need to get re-elected next time round and continue the plunder. Little wonder, they are more interested in demographics than in development.
So, the next time, anyone tells you a brilliant story about an emerging India, a 9% growth tale. Just, share this little tale with them and ask them to share their rebuttal. The dark truth is: No amount of economic cosmetry can change the real picture. We have utterly failed in our tryst with destiny. We are almost a failed state, if not already one.