Yet again IT and Telecom minister A Raja has announced a new date of introduction of the MNP (Mobile Number Portability) facility. Accordingly, the service will be rolled out in 11 cities across the country, and the first place to have the service is Haryana. The service in the rest of the 11 cities is said to be implemented by December 20.
Now, the fabled MNP, that basically lets you retain your cell number ever as you change the mobile operators (for a fee of course) has been a hotly debated and argued subject in the Indian telecom space. According to many analysts, the introduction of MNP will truly be a game-changer. Not surprisingly then, that the status-quoist well-entrenched telecom operators, who are accustomed to
adding a few million more subscribers month on month, are dragging their feet on the same.
Little wonder, we already have missed 3 deadlines for the launch of the service. MNP deadline had previously been set to December 31, 2009, then to March 31, 2010 and later to June 30, 2010. But time and again, it was found that the operators were not ready with the proper infrastructure to support this facility.
In between, PSU major BSNL, made much fanfare about its readiness and spoke about the launch on November 1, 2010. But then, that did not happen either and now we all await November 25 and the government will be coming out with detailed guidelines and advertisements on the same pretty soon.
So now that MNP is all set to be a reality, should we uncork that Champagne? Well, you could if you want to drink the Champagne, but wait a bit if you want to celebrate the coming of MNP. Remember that old adage, or rather, let me remind you of two: Many slip between the cup and the lip and the devil is in the detail.
Considering that DOT (Department of Telecom) has already slipped thrice in its pronouncement on MNP, it is better to see it launch first and then celebrate. Secondly and rather more importantly, if you thought that changing your operator because the customer-service lady on the phone was rude will be a piece of cake, and then, well, you will be in for a rude shock. Changing the operator will involve much paper-work, hassles and not to mention a significant fee. The authorities are also mulling a lockin period for MNP users, namely, if you change your operator you need to stay with them for at least 90 days.
The big question that everyone seems to be missing is, who will want to change? Of the 650 million odd users, a vast majority of them are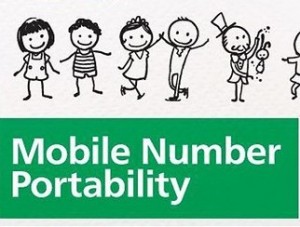 pre-paid ones who will find the costs prohibitive and the rest will be put off by the paperwork. Also, the fact that nowadays, scores of people are using double-SIM triple-SIM phones, the real need of number portability has lessened.
To be fair though, MNP does level out the competitive field for the new incumbent operators. Bringing a Darwinian element to the Indian telecom sector, namely, if you aren't nice, you won't survive. And it could put pressure on leading mobile operators to announce new schemes to retain their subscribers. But considering that the telecom usage rates in India, are already among the lowest in the world,
there is little scope for reduction. MNP has existed in countries such as the U.K, Germany, Hong Kong and the Unites States for a decade or so with mixed results. Recently in other South East Asian countries such as Singapore and Taiwan. MNP was also introduced in Pakistan in 2007.
Again, the MNP euphoria reminds one of that excitement that happened sometime back when RBI stuck down on ATM usage fees and customers could do banking transactions from any bank ATM for free. But the move did not last long, as big banking behemoths compelled a change in the policy. There is much chance that something similar might happen with MNP. So, let's better wait before we party.