"Heard the latest? Ranjan Das is dead," my friend Sudesh updated over GTalk. The bit of news numbed me, and for a moment I thought it must be some other Ranjan Das he might be referring to. Certaily not the Ranjan Das that I knew, the MD & CEO of SAP, who was young fighting-fit with a cherubic face. Amongst the many IT top guys that I knew, he was by far the fittest, Ranajajoy Punja (ex-cisco and now Vodafone) would come in second. I remember meeting Ranjan a few months back, the suave and genteel man seemed completely in control and excited to drive the German company's revenues in India. In fact, SAP after many years had nominated an Indian for the top job (followed by Alan Sedghi) and Ranjan seemed to be the best man for it proved by the soaring revenues even as the economy took a dip. Hence, after a few anxious moments, I asked Sudesh "the SAP one?" To my dismay it was. And all that remained was a shock.
The reason for this profound effect was his age. At 42, Ranjan could be termed to be at his prime. He was physically fit, in fact he was returning from a session at the gym when the hands of fate stopped his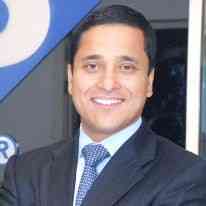 heart beat. Going by my own gait and girth, I for once would have been a more likely candidate for such an event in comparison to Ranjan. But then Ranjan is not the exception when it comes to a life snuffed out in the prime, in my own personal sphere I have come across numerous instances like Dewang & Sunil Mehta from Nasscom, Vivek Dayal from Mphasis, etc.
The one thing that is common to all these departed souls except for their relatively young age, is the fact that they all were involved in fairly high-profile work. All of these people including Ranjan were complete go-getters, always on the move, with set goals for the future and moving briskly towards them. The only thing a miss was that such work and lifestyle brings in tons and tons of stress with it. Somewhere their bodies could not keep pace with their ambitions and it gave up. Hard stress and not hard work killed them.
Digressing a little, let me tell you how my father (who is a sound recordist) used to work in the olden days. In those days, we did not have a phone at our place, there was one with the neighbours. The same number was circulated in a very 'limited edition' sort of way under the tag name — Request Number. The lucky few that had it, were

advised to use it with strict discretion. Thus, effectively my Pa was not easily accessible at home. At his studio, there were indeed a few phones, but you could seldom reach Pa in the first attempt, so it was a lot of hit and miss. And if Pa is travelling in between, then there is just no way of reaching him even if the house was burnt in a fire.
Now look at my own life, I am always connected to the world thanks to the oh-so wondrous cell phone. So even at 2 in the night, I can be disturbed if the reason is good enough. Besides that I keep downloading my official and personal mails on my handset, reading or replying to them on the go. Then there is the Facebook, Nimbuzz, Wikipedia and the Google Reader. Thus, when I am not glued to the computer at the office or at home, I am constantly fidgeting with my cell phone. In fact, the last thing I do before I drop off and sleep is also the first thing that I do when I open my eyes; reach out for my cell and check my mail. Now considering my rather 'un-mission critical' nature of work, I can only dread to think what the hi-fi executives must be doing. And it is not hard to guess, almost everywhere we seeing the blue collared worker punching furtively on their Blackberries, that keeps hissing all the time.
Yet, with all the latest tools of technology, that lets us work from home on even in the WC, has not made our lives easier or fuller. We lead a completely stressed life that seems to be hanging by the next mail or the call. We have become slaves of the very tools that were supposed to liberate us. And one has to only google "blackberry + health issues" and the expert opinions will start pouring in. Apparently, there are a slew of ailments are associated with extensive usage of Blackberry or any other PDA. The most basic is the Blackberry thumb, then comes Carpal-Tunnel syndrome and tendinitis. If that is not enough, there is also the Blackberry elbow now, a persistent and painful stiffness in the elbows.
Other then the physical ailments, there are of course the psychological ones. Blackberry addiction is also equated with those of cocaine, etc. According to some the need to be connected after a point of time takes a shape of compulsive disorder wherein the person is constantly checking, re-checking and then re-re-checking the mailbox. Unable to stay away from the Blackberry after work, on weekends or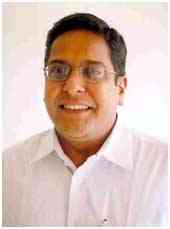 holidays. It is a dangerous infatuation that makes our lives miserable in the bargain.
The ever-increasing build up of stress can be really devastating, as is obvious from the case of Ranjan Das. Sadly today, we don't have time to 'stand n stare' but only 'stare n type'. A whole life spent fidgeting away in front of the computer or the mobile screen. While, I am not really sure whether my hypothesis was the one that took Ranjan (and continues to do so) life . I do indeed feel terrible at the loss of a young dynamic leader. Ditto for Dewang, Sunil, Vivek and so many others.
Meanwhile for lesser mortals like me, all I can say to the people, who are obsessed with the mails, the facebooks and the linkedins: Relax pal. You certainly are not as indispensible (to the scheme of things) as you would like yourself to believe.