One of the most baffling mystery that plagues mankind is whether our existence moves on pre-determined course or whether we are chance entities that live, exist and die in complete randomness. Is there really something abstruse as luck, chance, fate, destiny and if the cosmic movements of some 12 odd celestial bodies that keep moving in time and space dictate indeed our lives? Can all of mankind be divided into 12 sub sects, namely, Gemini, Virgo, Pisces, Capricorn, etc?  In fact, day after day, Marjorie Orr and her ilk come out with predictions based on these celestial bodies that are true for all mankind, so as to say. And they would like us to believe that inane predictions like, "you will have a fight with your loved one and you will suddenly discover a fortune under your financial dealings" is true for all Pisceans apparently, and there must be quite a few 100 million of them around.
Personally, I am unable to commit myself to either of these view planks; while it is hard to swallow that all my actions and its consequences are preordained, thus for instance, the fact that I am writing this article has been written earlier and the words that I will be using have been chosen beforehand, is a wee bit unfair to me. On the other end, there seems to be something as malleable ether that enshrouds us, that ensures that my contemporaries are well paid, well sought, and wealthier than I am. Hence, I won't be naive to question the existence of certain lady who seems to be lucky to few and indifferent to rest, at the risk of antagonizing her.
Beyond the personal experience, now and then one does comes across strange happenings of life, that seem to indicate that the 12 celestial bodies do play a role in our lives. The curious case of Two Mr. P(s) is one such occurrences of life that is hard to put down as just another coincidence. Pushpa Kamal Dahal and Velupillai Prabhakaran are two people that have been much in news in the past few weeks. Rather well known as Prachanda and Prabhakaran, both are leaders of revolutionary movements in their respective countries and have been blamed for much mayhem by their detractors. And now, even as you read these words, both are facing the biggest challenge in their lives, while Prabhakaran is fighting an up-hill battle for his (and LTTE's) survival, Prachanda is caught in a quandary, should he take on his old 'Maoist' mantle or stick on with the new democratic one that he donned a few months back. Both Mr. Ps are fighting a pitch battle at the moment, one of survival and other or relevance.
And it is not only the letters of the name that is common to these Mr. Ps; the links between the two are much deeper. Apparently, Mr. Prabhakaran and Mr. Prachanda were both born in same year 1954 and within a few days of each other, while the Tamil tigerist was born on November 26, the Nepali Maoist was born December 11. If an Indian astrologer was paid to make a janampatri (birth-chart) of these two Mr. Ps, there would be much in common between the two of them in terms of the 12 houses and the celestial bodies that inhabit them. Hence, astrologically speaking, the destiny curves of these two people must be more or less the same. And rather strangely it is.

Both Prachanda and Prabhakaran became revolutionaries, leading the marginalized communities in their countries. And both achieved the pinnacle of success in the past decade. It was in the early 80s that Prachanda joined the communist movement in Nepal and much around the same time LTTE also came into fore. Yet, it was only in the late nineties that both the individuals came into the limelight, while Prabhakaran shaped himself as a ruthless leader who would settle for nothing less than Tamil Eelam, Prachanda was a guerrilla leader who wanted to get rid of the monarchy and establish a people's democracy. The means adopted by both were the same, military ones and both tasted success in them. In fact, till sometim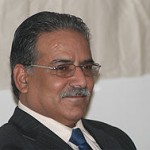 e back the LTTE leader controlled over 40% of Sri Lanka's landmass, and fashioned himself like a head of state, with his own judiciary, police and army. Prachanda too was, able to dictate his terms to King Gyanendra after gaining control on over the rural areas of Nepal and enforcing a siege of the capital Kathmandu. Both the Ps strongly believed that revolution could only happen through the barrel of a gun.
Yet, if the birth-charts are to be believed then why are these two Sagittarians (who accordingly are supposed to be "Intelligent, straightforward, sometimes careless") at such contrast to each other? If Marjorie Orr was asked to predict the future for both these individuals based on their birth dates, won't it be the same and yet it is anything but the same. Were this query posed to an astute Indian astrologer, he would have immediately spelt out the reason. "It is not merely one's own planetary positions that come into play, it is also of those around us". Hence, in Prabhakaran's case, the planetary positions of Mahinda Rajapaksa and Lt Gen Sarath Fonseka become important. While in Prachanda's case it is Ram Baran Yadav and Gen. Rukmangad Katwal. In both Mr. Ps lives, it is the external forces that have played an important factor and there is much a lesson in it for the rest of the world.
Till, Sri Lank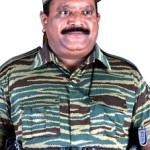 an President Mahinda Rajapaksa came into the picture, Prabhakaran was at the very pinnacle of success. Thanks to his military tactics and pliable Norwegian negotiators, sitting in Killinocchi, Prabhakaran called the shots. Till Rajapaksha decided to call his bluff. With zeal and determination, the Sri Lankan military was able to completely uproot LTTE from its dominions and now it is merely a matter of time now, before the obituary of LTTE is written.
In Prachanda's case, King Gyanendra talked tough and tried to take on the might of the revolutionaries. But, the monarch lacked the determination and heart to really take on Prachanda. Also, the fact that his rule was synonymous with corruption, it did not find support with the Nepalese population. Result, the only Hindu monarch in the world had to abdicate.
In both these cases, there was an enormous pressures on both Gyanendra first and Rajapaksha now, from international community to go slow against their opponents. Then, there were the innumerable human right activist who make a living out of making news of such confrontations, came into the picture talking about the loss of lives and devastation. Gyanendra crumbled in front of the pressure, Rajapaksha did not. And the result is there for all to see. Ironically, in both the Mr. Ps case, India and Indian government seems to have played a major role. Both the parties allege that Indian government collaborated with their opponents to insure their defeat.
Nonetheless, the stars in both Mr. Ps lives seem to be particularly unfavorable at the moment. While Prachanda might fancy his chances, he must not forget the fate of Prabhakaran. It only takes a firm resolve to resolve such 'revolutions', what if Katwal decides to a Lt. Gen Fonseka in Nepal. After all, those who live by the gun, often die by it. And that is true for tiger and human alike.