Look at any newspaper, magazine, news channel, online media, just about anything, the hot discussion or rather the only discussion that is taking place these days is as to what will happen to the 15th Loksabha, who will win, who will lose and who will stay put. The best brains of this nation are trying to come out with the answers, right from the grey-haired political analysts to the scores of psephologists who have made a well paid business out of predictions.
And yet, as in the past, all these opinion polls and surveys fail to reveal the story, election after election. The reason is simple, the inherent bias. All Indians are political, whether they agree or not. Hence, when they are asked to make the choices they do so based on their desires and hopes (which by the way are shaped by their biases). It is very hard for any analyst, reporter, or even a psephologist to get rid of that bias. And yet, they pretend valiantly to do so. Thus, before every election there are these predictions that are built upwards and then fall flat like a house of cards.
Being a political Indian myself, I strongly feel the urge to add to the cacophony of these predictions. I think can foretell the future based on my 'gut feel' and am quite sure how things will turn out. And since, I am aware of my limitations (rather my communal bias), I feel the best thing to do will be to find a few more political Indians like me who feel strongly on the issue and have biases that are not quite like mine. So, while I am tainted in the communal colour of Saffron, I have asked my friend or rather comrade Abhijit Deb who is dipped in Red to make his predictions, and finally to balance the 2nd and the 3rd front, we have a supporter of the Gandhian family Akhilesh Shukla pitching in for Congress I.
Among us, we are making predictions on how things will turn out in the days to come. And all this at a fraction of the cost of all those psephologists and analysts, just a couple of 'cutting chai'. At the end of the political tamasha, we very much intend to return to this post, and am sure one of us would be grinning to himself patting his own back, while the rest will be terming this to be a rather childish and immature exercise or just that Indian politics is beyond the range of any rational analysis based prediction, it is game of tart, for the tart-headed.
So, mere pyaare desh vasiyon. Here are the 3 scenarios from three biased journalists, please take them with a pinch of salt and a tequila too (if you can afford one, that is). Here it goes:
Communal Take (BJP biased Shashwat DC)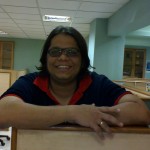 Apparently, once when a reporter asked Albert Einstein, how will the 3rd World war be fought? He had replied that he wasn't sure of the 3rd but rather the 4th, which would be fought with sticks and stones. Similarly, I am not sure of who the 18th PM of India will be, but do think that I could be the 19th, 20th or even the 21st (depending on how many become PMs in this Loksabha). Yet, since I have promised to stick my head out, let me really stick it out.
The 15th Loksabha, there will be two major parties (bravo…clap clap). The difference will be that there will not be much difference in the numbers of their seats. The 2004 results will be quite much repeated; both the Congress and the BJP will come in with 140 seats and thereof. And the beauty of the situation is that, even with these 280 seats or so, none will be forming the government either.
The 18th PM of India will indeed come from the 3rd, 4th or even the 5th front, a khichdi of all the so-called regional parties. All these opportunists will be sitting together post elections splitting the spoils of war. They will make a show and a big hue and cry about unity and a sense of purpose and then they will elect a leader. Since, there are more BJP baiters in these fronts than the Congress; Soniaji will be called upon to support the coalition in the name of secularism. So, you will have a government that will be supported from outside by the Congress, a return of favour so as to say.
Now, this would open up the equation completely as to who will be the PM of India. Will it be Mayawati, Pawar, Lalu, Jayalalitha, Naidu, etc. If one goes by past learning's, a consensus PM is not the HCD of the equation but the LCM (least common multiple), a person who is completely non-controversial, non-ambitious, meek and not-confrontational. Someone like Dr.  Manmohan Singh (could not resist that pun!).
That's how IK Gujral became a prime minister and how Devegowda became one too. Even in the Congress, when it came to choosing a non-Gandhi PM, Narsimha Rao was called upon (he had given up on politics) and so was Manmohan Singh. Political leaders like Pawar, Lalu, and the rest will not settle upon a strong leader from one of the constituent parties. The reason is obvious, imagine if tomorrow Pawar becomes a PM and he is relatively good, suddenly, these parties will have no reason whatsoever to pull the rug underneath him. Hence, all these political cockroaches will ensure that none of them become a PM. Thus, expect the next PM to be a two-bit player, who never aspired to be one.
Dumb BJP
In a sense, this was very much BJP's battle to lose. They could have had the Congress on the mat for all the numerous letdowns, right from terrorism to economic meltdown. But instead of fighting the current government on all these pertinent issues, for some very strange reason they digressed and started to raise issues like Manmohan being a 'weakest PM', etc. Somehow, they have been unable to overcome the Obama obsession. They went all over the net much like the Black President and even Advani invited Manmohan for a live debate in that fashion.
But, they forgot one important aspect, voters in India don't really vote for leaders, they vote for parties. Even locally, a sensible and educated voter will overlook a decent candidate for a wily one who belongs to his party of choice. This is very much the reason why so few of independent candidates get elected in India.
Thus, BJP's biggest folly has been to sell Advani alone, they should have been selling their story, their agenda, and their manifesto. This could have worked, if Advani had the charisma of say someone like Vajpayee, put then he doesn't. And this is very much why the saffron brigade will be unable to hoist the flag on the Red Fort this time too.
Wily Congress
By drawing the results this time, Congress will be scoring a big victory this election. Unlike the BJP, this was their election to lose. One look at the whole rule and the reasons are obvious, bad economics, weak rule, no direction, and anti-incumbency. Still, the party has been able to stem the rot and this shows why this 125 year Budhia or Gudia is still in the running.
Over the past few weeks, the party has very smartly deflected all discussion on issues that really matter. Their battery of spokesperson starting from Sonia Gandhi, Rahul Gandhi, Priyanka Gandhi, Manmohan Singh, Kapil Sibal, Abhishek Singhvi, Manishankar Aiyer, Jairam Ramesh, Jayanti Natarajan, and a whole lot more, are constantly pinching BJP and not letting them concentrate. In the chorus of all these voices the real issues have disappeared. The irony is that BJP has fallen for the gambit.
Take Kandahar for instance, every time when Congress raises the issue of Kandahar and why Jaswant Singh went for the exchange; could not the BJP counter with what home minister Shivraj Patil was doing when terrorist were killing people with impunity in all the major cities of India, except possibly for changing his dress. Today, when Congress is talking of strength and resolve, they could have easily highlighted the duplicity of their claims. Why can't they make a video-clipping of what the Congress leaders were saying during the Kandahar crisis. I am sure a lot of the 'opposition' people must have asked for the passengers to be brought home, 'at any cost'. Yet, the BJP is flummoxed on this point and unable to respond.
This amply proves how smart the congress is, and how it has saved its skin.
The Opportunists
Beyond the Congress and the BJP lie an army of opportunists. Today, every party leader thinks that he/she can become the PM or at least call the shots. The number one aspirant is Mayawati, the dalit leader thinks that by garnering some 30 odd MPs, she has the chances of ruling the centre. But sadly for her, she in some ways is much like the BJP, in fact has made herself as 'untouchable' as the saffron party. Not because of her ideology but because of her on the face brazenness. There is nothing wrong with wanting to be the PM, but you can't be one if the rest don't accept you. In spite of all the 3rd front talk, no party would really pitch in for Mayawati as the PM. Hence, this election will really be a Mayajaal breaker.
The other losers will be Lalu (it would have been so much better if he would have run a road roller on the roads of Bihar during his rule), Mulayam (Amar Singh can only get celebrities in the party not the voters), Pawar (don't try to play 20:20 in politics as well, stick to one or none). The winners will be Nitish, Naidu and yes Jayalalitha. The next government will be made up of these people.
The 16th Loksabha
Like I stated, I don't really know how many PMs will be there in the 15th Loksabha, but I know for sure, it won't last the full term. The inherent contradictions and political opportunism will bring the government down much before time. And then, when the polls will take place, the people of India will choose a single stable government, which will be either BJP or Congress.
If this khichdi government lasts for 2 years, then it will signal the retirement of both the septuagenarians, Advani and Manmohan. The next election being fought between Rahul baba and probably Modi. If at that time, BJP learns from its mistakes this time round, it will have a fair chance. Otherwise be ready for a fair and handsome PM, who dines with the SCs and parties with the SRKs.
***************************************************************************************
Comrade Speak (CPI biased Abhijit Deb)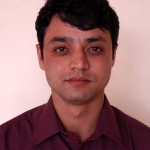 By many counts Lok Sabha elections 2009 has all the prospects of making of a 20:20 thriller after May 16 as it seems of now called national parties such as BJP and Congress is losing steam by every elections of their claim of being a national party. No one seems to know the answer, permutations and combinations by various political analysts has thrown up figures more or less on the lines that neither BJP nor Congress will get a clear majority on the basis of their pre poll alliance.
Obviously, the rhetoric of third front or fourth front is getting louder with a small regional outfit such as Nagaland Pepoples Front ( NPF),AGP, trinamool with only one or  two lok sabha seats is dreaming of making it a big difference to the formation of government at the centre. It's all these small players who are waiting for the moment to flex their muscles after the results finally comes out on May 16.
By every passing elections making of government has just evolved like cricket from a Test match version to One day format and now to 20:20 format. First it was all congress for nearly three decades, then BJP emerged and bought some life to the elections with a sense of uncertainty to the poll process which was so missing in earlier years and brought the charm of one day game and now it has really come down to 20:20 format with each ball (read political parties) making a difference to the outcome of the match.
In such situation no one can predict what will happen where you have dozen aspirants for the prime ministerial seat and everyone seems to have higher chance than other. Leaving the obvious candidate for PM post others starting from Behenji Mayawati to the sleepy Deve Gowda, opportunist Sharad Pawar,casteist Mulayam all seem to be losing their sleep in mastering that magic figure to occupy the first seat of 545 member Lok sabha at Parliament. But all of them are sure about one fact that they are unsure about their prospects of becoming PM. So each one of them will try out of the book trick post election to construct a ladder which will defy the existing logic of politics. So, don't get surprised if you see Behenji tying up with Bhaiya Mulayam to share the gaddi of PM. Or Pawar saab embracing his estranged friend Balashead to espouse the cause of Marathi manoos for becoming first Maharasthrian PM.
As it is becoming quite clear no single alliance will get a clear majority and the rag tag third front is no answer to non BJP non congress government the situation becomes much more interesting exciting just like a 20:20 game where these days in most of the matches it is decided on the last ball.
So, if we add up all the seats of non congress and BJP parties it comes to around 170 which is way beyond that 272 mark. Considering a case the major parties in these like SP, BSP RJD, BJD, CPI  improve their tally by considerable margin then also they will be far away from striking the target and which in any case seems very unlikely.
So it makes third front as a whole as a symbolic outfit however its players are who will be making all the difference in cobbling up the numbers for other party who stake its claim to form the government. However, some players in the third front has all the potential to make a big impression and that's where third or fourth front might become a serious team.
Take for instance Naidu's TDP which won only two seats in last lok sabha elections. With south cine star Chiranjeevi's new party Praja rajayam making all the right noises in Andhra Pradesh but it seems old horse Naidu might surprise all. If he increases his tally from 2 to 15 it will make a huge difference.
Next, is the Bihar CEO Nitish Kumar party Janta Dal (Secular) which could won only three seats last lok sabha election out of 40 seats. With RJD and Congress locked in pre poll alliance muddle in Bihar Nitish's party JD(S) might make all the gains and take its figure to double figure. Though he is a part of  NDA alliance Nitish Kumar is making all wrong noises for BJP. And  might snatch away the kingmaker title from Amar Singh.
Third, if the left has to hold on its tally of lok sabha 004 election tally however it has a stiff opposition in its home turf West Bengal. Then UP, Behenji Mayawati seems to be in full steam and she is in all probability will improve on her tally of 16. If she can increase it by another 10 then behenjis dream of becoming PM might become a reality.
Whereas Mulayam Bhaiya who once espoused the cause of third front might forget all the past enmity with Mayawati. Though the idea might sound absurd but it is being said politics makes strange bedfellows. Considering all these possibilities holds true the real fight for PM hots up then between them. In all probability the party with the largest seats will have a bigger say but in normal circumstances it will be left parties so left being try to be out of the PMs race. The race for that will be between Naidu and Mayawati who wins the greater number of seats.
So it's the art of possible ,with  few sixers by some of these players in the coming election and with able help from tailenders such as regional parties like AGP, AIADMK and independents who knows the rag tag third front might script a rag to prime ministers gaddi story.
***************************************************************************************
Complacent Speak (Congress biased Akhilesh Shukla)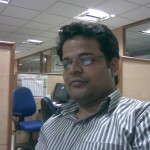 India, the biggest democracy of the world, went on the first phase of election on April 16. We were told in the school, colleges and now on blogs, website and TV off course, that by vote we can change our fate and guarantee a better future for the kids.
The battle royale, this time, is in fact between two parties, Congress against Congress. Believe it or not, but the Bhartiya Janta Party (BJP), is no more in picture. BJP will win, only if Congress looses the election. The Party, which is known more for issues like Ram Mandir, Security, Development, is targeting Congress only on one front; Weak leadership. BJP, it seems, either believe that these are no more issues, or have assumed that they cannot score over Congress on these.
Leadership
In fact, the biggest crises within the BJP party, today, is leadership. Mr Advani, is the only leader, who could be called a mass leader other than Mr Modi, who, through his speech create issues, rather than addressing issues. While Congress have Mrs Sonia Gandhi, Mr Rahul Gandhi, Mr Manmohan Singh and Mrs Priyanka, who cannot be ignored whether one likes or dislikes them, as the national face of the party.
The second line of Congress is stronger than their nearest rival. They have Sheela Dixit, Kapil Sibal, Renuka Choudhary, Pranab Mukherjee, PC, Jayanti Natarajan, Abhishek Manu Singhvi to represent the party on every palatform, than BJPs Arun Jatily and Ravi Shakar Prasad.
I see no wrong in Mr. Singh taking Mrs Gandhi's advice, on any issue. I have no problem, neither do I believe anyone else have, in involving people to the stature of Mrs Gandhi, in the decision making process, for the betterment of people and country. As a countryman I am more bothered about the decisions, than the person who is taking it.
The biggest issue
Let's talks about the biggest issue of the country having 714 million voters.
The debate more of ' whether Mr. Manmohan Singh, should be the PM or not? rather than, Who should be the next PM? This obviously gives a upper hand to Mr. Singh's candidature itself.
The entire BJP team, including the PM designate Mr Advani was busy talking that Mr Singh should not be the prime minister, as he is the weakest PM, in the history. But, the Ironman has no reasons to support his candidature, for the coveted post. It seems, that Mr Advani have forgotten that we vote to elect, not to reject.
The issues of common man, Roti, Kapad or Makan, and now security as well, is no more there. Being a common man, today, my primary concern is whether my job is secure for the next six months and whether me and my family will reach home safely today. I am least bothered where is the decision take from; 7 Race course road or 10 Janpath. For me, as a common citizen, it does matter who is the forming the government, but, off course governance.
The Congress is also busy is answering Mr Advani' s questions. Be it Rahul, Sonia or Manmohan is busy in replying Mr Advani. Priyanka, on other hand, is replying to Mr. Modi.
Is development, terrorism and the current economy slowdown is no more issues? or have political parties realised that they cannot win the election on these issues? or Are the people like me and you do not rate the government on these issues, as no one makes the difference?
The Third Front and Maya memsahib
No psephologist is needed to tell the fate of Third front and Dalit Icon Mayawati. The Communist are limited in West Bengal and down south, so is Maya's magic in UP. And no doubt this is not enough to rule in Delhi. In fact, this election will tell the acceptance of Social Engineering formula among the people in UP.
But, in case Maya win 30-40 seats, no doubt, she will call the shots. But she has to support, from inside or outside, Congress, which I believe will emerge as the largest party after the elections. She could not support BJP, as it would distant herself from the Muslims.
The Samajwadi party, which was banking on MY ( Muslim – Yadav) factor, have partially lost its support among Muslims after accepting former CM Kalayan Singh, responsible for Babri Masjid demolistion, in the party. His close associate Azam Khan is not happy, neither does Benni Prasad Verma, a backward in the party..
Communist can't go with the BJP, which still I believe will be the second largest party after the elections, they have only two options either to support Congress, or to oppose BJP. In both cases, it will benefit Congress. The regional party, including LJP, AIDMK, DMK, NCP, RJD will also play a crucial role in the post election, scenario. But again, they have limited option; either frying pan ( Congress) or Fire ( BJP). No doubt, they would like to be in Frying pan.